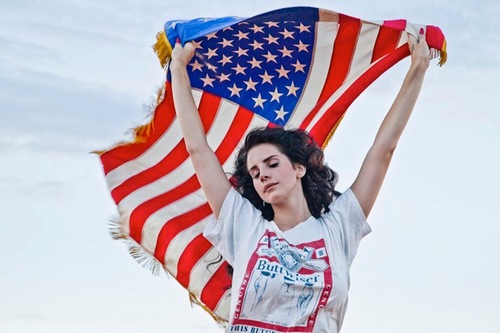 Il 2012 ci ha regalato dei debutti di grande rilievo. Abbiamo deciso di scegliere i migliori in modo da creare la top 5 dei migliori album realizzati da un artista emergente. Prima di lasciarvi alla classifica vi chiediamo: secondo voi riusciranno questi artisti a stupire anche negli anni a venire?
5. Michael Kiwanuka – Home Again
Ha meno di 25 anni ma sembra essere uscito direttamente dagli anni '60. La BBC lo aveva già premiato con il prestigioso premio Sound of 2012. Grande classe e una qualità musicale difficile da trovare altrove. Pecca: rispetto ai passati vincitori del Sound of è colui che non è riuscito a conquistare il grande pubblico.
4. Iamamiwhoami – Kin
Abbiamo aspettato quasi due anni per ascoltare l'album di debutto di questo stranissimo duo formato dalla cantante Jonna Lee e dal produttore Claes Björklund. L'album è uno straordinario concentrato di stili musicali con un unico filo conduttore: l'elettronica. Il progetto di Iamamiwhoami è ambizioso: fondere musica e video arte indissolubilmente. Pecca: rispetto al progetto Bounty – finalmente il disco uscirà il prossimo anno – sono stati fatti alcuni passi indietro.
3. Frank Ocean – Channel Orange
Critica letteralmente impazzita per questo 24enne ex cantautore di Beyoncé e Justin Bieber. Da apprezzare la scelta del primo singolo Pyramids, della durata di oltre 10 minuti e contenente un po' tutte le sonorità delle altre tracce dell'intero progetto. I testi sono profondi e mai banali (Ocean non manca di parlare della sua bisessualità). Pecca: rinunciare a qualche interlude per il suo Channel Orange sarebbe stato meglio.
2. Emeli Sandè – Our Version of Events
L'abbiamo conosciuta con il singolo Heaven, poi con la straordinaria Next to me e così via. Una ventata di freschezza e una voce apprezzabile hanno permesso alla ragazza inglese di farsi strada nel mercato mainstream dopo un lungo periodo vissuto dietro le quinte. Pecca: richiestissima dai colleghi, in molti casi ha deluso le aspettative. È il caso della sfortunata Trouble, donata a Leona Lewis.
1. Lana Del Rey – Born to die
Il 2012 si è aperto con Born to die e si è chiuso con Born to die (riedizione), nel mezzo una serie di canzoni rilasciate senza il permesso da far girare la testa. La Del Rey ha conquistato prima internet e poi le classifiche di vendita (il suo è uno dei dischi più venduti dell'anno). Insomma, è lei la regina della musica del 2012. Il disco contiene dei piccoli gioelli come Blue Jeans e Summertime Sadness. Pecca: i singolo hanno avuto un successo limitato e in generale il suo repertorio è ripetitivo.