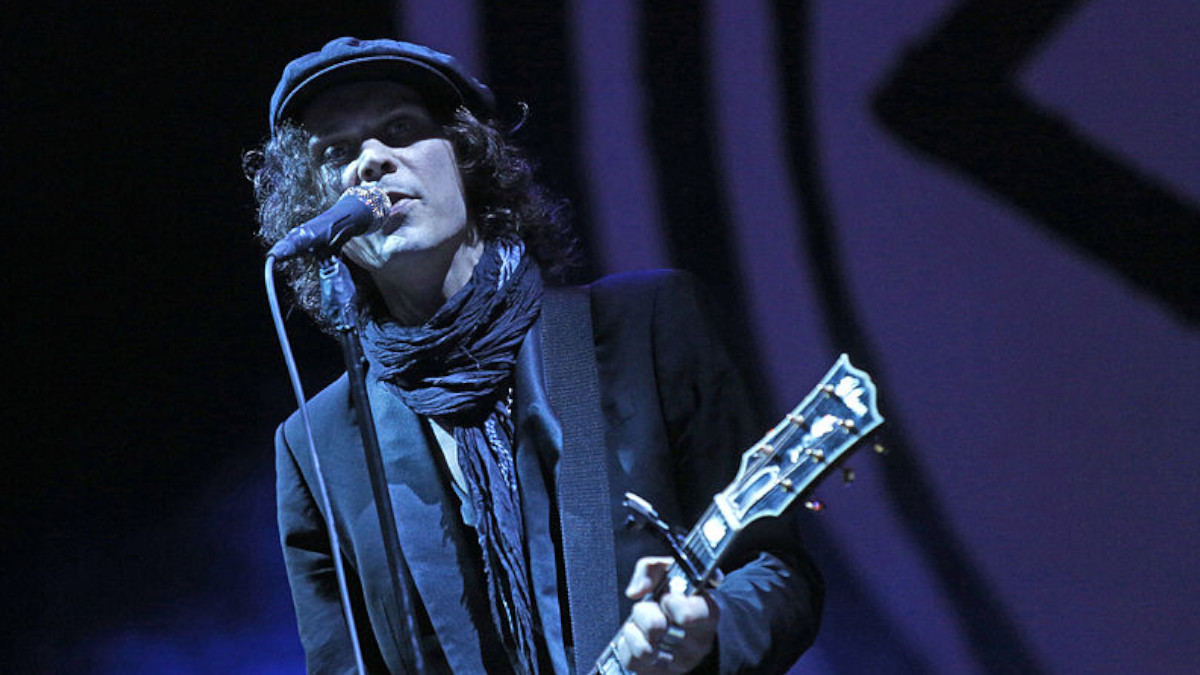 Ville Valo è stato per anni il frontman degli HIM (His Infernal Majesty) e sembra avere ancora a cuore le sonorità e lo stile della sua ex band. No, specifichiamo: Ville Valo ha ancora a cuore ciò che è stato l'ultimo periodo degli HIM, quello di Screamworks: Love in Theory And Practice (2010) e Tears on Tape (2013), quando la band aveva abbandonato l'approccio doom all'amore tossico di Venus Doom (2007) e aveva virato verso schianti pop decisamente poco credibili rispetto agli esordi.
Siamo ben lontani da Greatest Lovesongs Vol. 666 (1997), per essere chiari, e nelle tre tracce di Gothica Fennica vol. 1 sembra di ascoltare un disco(rso) (inter)rotto. Ville Valo non è più il folletto tormentato che gioca a fare il Jim Morrison scandinavo e che, per questo, piace esteticamente oltre ad essere un apprezzato cantante gothic metal. Ville Valo vuole fare da solo e lo fa con questo nuovo progetto che chiama con le sue semplici iniziali, VV.
Era il 2017 quando gli HIM decisero di abbandonare le scene con un tour d'addio e fu lui stesso a dire: "Eravamo stanchi di fare sempre la stessa me**a. A lungo andare non ha più sapore". Dunque, cosa avrebbe fatto dopo? "Prenderò la chitarra e inizierò a scrivere. La mia vita non è ancora finita. La parte HIM è terminata, così come è ora, il capitolo è chiuso, ma il libro è ancora incompiuto".

Ecco, dunque, il libro incompiuto degli HIM ripreso in mano da Ville Valo. Tre tracce che creano il continuum con quanto lasciato indietro.
Salute the Sanguine, la prima traccia, ha quell'intro fatta di riff in clean che poi vengono sfondati dai quarti distorti, i "boom" di cassa+rullante+tom e le strofe accompagnate da muting che fanno tanto rock e poco gothic. Soprattutto domina la melodia, tanto malinconica quanto crepuscolare, che continua in Run Away From The Sun che sa molto di The Funeral of Hearts. Si termina con Saturnine Saturnalia, la parte più vicina al dark dell'intero EP in cui VV si sposta anche su note più basse e che ci regala anche uno special interessante.
Ville Valo ci lascia presagire, infine, che ci saranno nuovi episodi dal momento che il titolo termina con Vol. 1. Una botta che arriva con una certa sorpresa e che ci lascia un po' spiazzati, un po' in positivo perché ritrovare il caro vecchio e belloccio Ville Valo fa sempre piacere, ma anche in negativo perché no, non avevamo bisogno di risentire gli ultimi HIM.