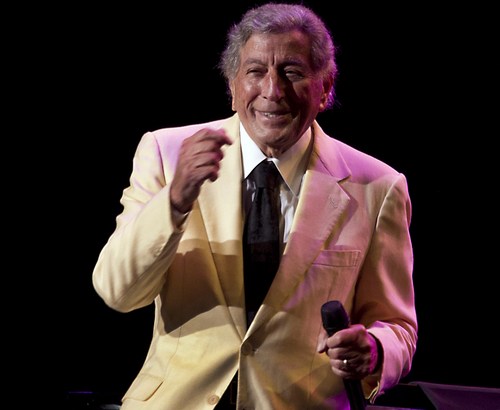 Tony Bennett, leggenda 85enne della musica internazionale, ha annunciato alcuni dettagli riguardanti il suo nuovo album di duetti dal titolo Viva Duets. Ne faranno parte Marc Anthony, Franco DeVita, Gloria Estefan e Juan Luis Guerra ed altri artisti che canteranno in inglese, spagnolo e portoghese. Tra i brani che verranno proposti in nuove versioni ci sono For Once In My Life, The Very Thought of You e The Way You Look Tonight. Ecco alcuni passaggi del comunicato stampa firmato da Bennett:
Ognuno di questi artisti è stato così caldo e accogliente che c'è stato un rapporto istantaneo. Sono assolutamente entusiasta della registrazione.
In attesa di Viva Duets, che segue i successi di Duets e Duets II, in uscita il 23 ottobre prossimo, oggi è stato rilasciato The Best Is Yet To Come, il duetto con Chayanne.
Photo Credits | Getty Images