Era il 4 luglio del 2003 quando si apprese della morte di Barry White. Aveva solo 58 anni, ma da tempo era ricoverato in ospedale per problemi renali.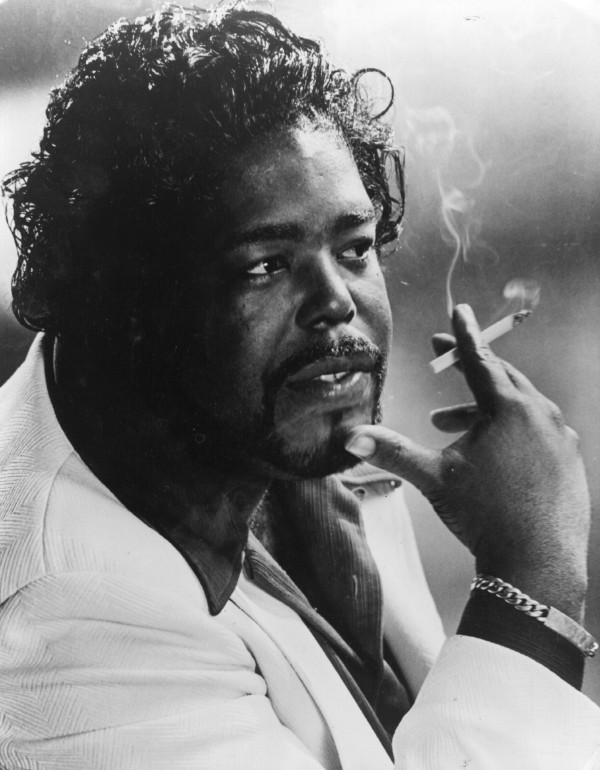 Nato nel 1944 a Galveston, Barry White è cresciuto in una delle zone più difficili della California e la sua adolescenza, come anche il resto della sua vita, sono state segnate in maniera indelebile dalle esperienze fatte in quegli anni.
A 15 anni Barry White lascia la scuola e inizia a frequentare delle compagnie poco raccomandabili, tanto che poco dopo finì in carcere: sette mesi di detenzione per furto di pneumatici. Fu questo il punto di svolta nella vita di Barry White, un'esperienza dura che lo portò a capire che il suo destino sarebbe dovuto essere un altro, e così cambio strada, tornando alla vecchia passione per la musica.
Sono gli anni '60 e in questo periodo Barry White inizia a militare in diverse band, prima di tutte i The Upfronts, un gruppo studentesco nel quale cantava come basso e inizia anche a scrivere musica. Da quel momento la sua vita prende una direzione diversa: capisce che la musica è la sua vita e inizia a dedicarcisi con serietà ed impegno.
Sono gli anni in cui Barry White impara ad usare gli strumenti del mestiere e anche le case discografiche iniziano ad accorgersi di lui e della sua bravura come produttore. Il primo brano da lui prodotto a finire al primo posto di una classifica – e non di una qualunque, ma di quella Billboard – è It May Be Winter Outside di Felice Taylor.
Un altro punto di scolta nella vita di Barry White sarà l'incontro con le Love Unlimited – Glodean e Linda James e Diane Taylor – un trio femminile per il quale produrrà nel 1972 l'labum From A Girl's Point of View We Give to You… Love Unlimited, che riesce a vendere più di un milione di copie.
A quel punto la UNI Records, la casa discografica della Love Unlimited, propose a Barry White di smettere di essere solo un produttore e di diventare egli stesso un cantante: nessun consiglio fu più azzeccato.
Il suo primo album I've Got So Much to Give, del 1973, è il primo passo per una strada lunga e piena di successo. Il disco, infatti, raggiunge il primo posto della classifica americana R&B. Stessa sorte, più o meno, per tutti i suoi altri album, 20 solo quelli di inediti, pubblicati tra il 1973 e il 1993.
Poi, data la sua mole, iniziano a manifestarsi i primi problemi di salute che lo portano ad allontanarsi sempre di più dalle scene. Negli ultimi anni della sua vita è costretto a diversi ricoveri fino a che, il 4 luglio del 2003, l'acuirsi di un blocco renale lo uccide.
Barry White è stato unno dei maggiori rappresentanti della musica leggere americana con il suo stile particolare dato sia dalla sua incredibile voce che dai testi delle sue canzoni, romantici, sensuali, spesso ammiccanti e ambigui. La sua popolarità negli States, come nel resto del mondo, è stata di grande livello, e lo continua ad essere anche adesso, a dieci anni dalla sua morte.
Photo credits | Getty Images