È passato un anno da "She looks so perfect", brano d'esordio dei 5 Seconds Of Summer.
Per festeggiare questo importante anniversario, la Universal ha deciso di fare un regalo speciale ai fan e alle fan che vorranno commentare questo post lasciato su Instagram.
#1yearofSheLooksSoPerfect! Festeggiamo insieme @5SOS_ITALY? Per voi in regalo… http://t.co/hYsgNtGFa6 pic.twitter.com/IIBXTe3iBz

— UniversalMusicItalia (@umitalia) 4 Febbraio 2015
Il regalo consiste di un CD, gli sticker speciali e un plettro davvero unico. Insomma, per il semplice primo compleanno del loro primo singolo, i 5 Secondso Of Summer stanno ricevendo una valanga di affetto e scommettiamo che il post dell'"anniversario" riceverà moltissimi like. Cosa accadrà per altri compleanni? Staremo a vedere. Intanto i ragazzi sono a lavoro su nuova musica, praticamente si suppone che stiano già registrando il loro secondo album.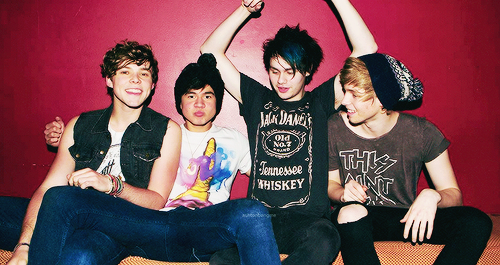 Quale strada staranno scendo per un disco così importante che rappresenterà la prova del nove per i fan? Di certo la loro carriera è in ascesa e dunque i ragazzi possono contare sul sostegno dei numerosi supporters.
Si aspettano dunque news da Luke Hemmings, Michael Clifford, Calum Hood e Ashton Irwin sul loro nuovo progetto discografico, intanto i fan possono incrociare le dita per l'esclusivo regalo.