In competizione con Alt-J e gli XX, Agnelli e soci gareggiano per un premio di tutto rispetto nel panorama musicale del vecchio continente.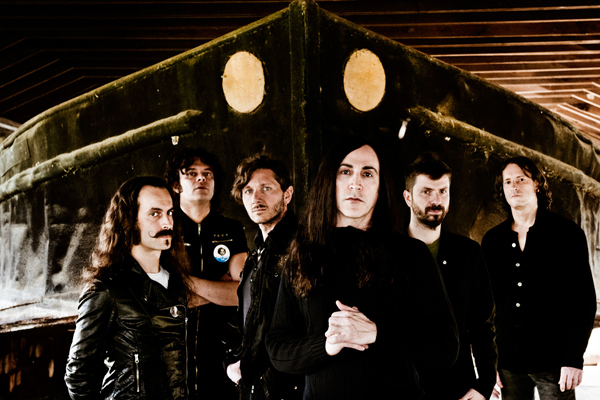 Dopo l'annuncio del club tour 2013, gli Afterhours tornano a farsi sentire su scala europea. La loro ultima fatica, Padania, è l'unico disco italiano rimasto in finale come miglior album indipendente d'Europa dell'anno. Il premio è organizzato da Impala, ente internazionale che raccoglie e promuove autoproduzioni, piccole e medie imprese che operano nella musica all'interno del Vecchio Continente. Giunto alla sua terza edizione, questo award è una risposta europea ai Mercury Prize di oltreoceano.
A rendere difficile l'effettiva vittoria di Agnelli e soci ci sono dei concorrenti di tutto rispetto. Come Alt-J, considerato da molti una delle rivelazioni musicali del 2012. O vecchie glorie come gli Enter Shikari e gli Xx (e il loro riuscitissimo album Coexist).
Di seguito l'elenco completo dei finalisti:
Afterhours – Padania (Germi)
Alt-J – An Awesome Wave (Infectious)
Compact Disco – Sound Of Our Hearts (CLS)
Cro – Raop (Chimperator)
Django Django – Django Django (Because Music)
El Perro Del Mar – Pale Fire (Ingrid / Memphis Industries)
Enter Shikari – A Flash Flood of Colour (Ambush Reality)
First Aid Kit – The Lion's Roar (Wichita)
Frenkie – Troyanac (Menart)
John Talabot – ƒIN (Permanent Vacation)
Jukka Poika – Yhdestä puusta (Suomen Musiikki)
Kaizers Orchestra – Violeta Violeta Vol. III (Petroleum Records)
The Kyteman Orchestra – The Kyteman Orchestra (Kytopia)
Libar – Libar (Menart)
Netsky – 2 (Hospital Records)
Norberto Lobo – Mel Azul (Mbari)
Shaka Ponk – The Geeks and The Jerkin' Socks (Tôt ou Tard / Wagram)
The XX – Coexist (XL Recordings)
Helen Smith, Chief executive di Impala, ha posto l'accento sulla rosa di finalisti, facendo notare "la diversità della musica indipendente in tutta Europa". La Smith ha infine assicurato che i giudici, in base a criteri del tutto aperti, "sceglieranno semplicemente l'album che credono sia il più eccezionale dell'anno".