E' successo più di una volta. E ci si augura che non succeda mai più. Per questo Randy Blythe, front man dei Lamb Of God, che inizieranno stasera il tour in America, e già testimone di una drammatica morte durante un concerto, lancia un appello ai suoi fan.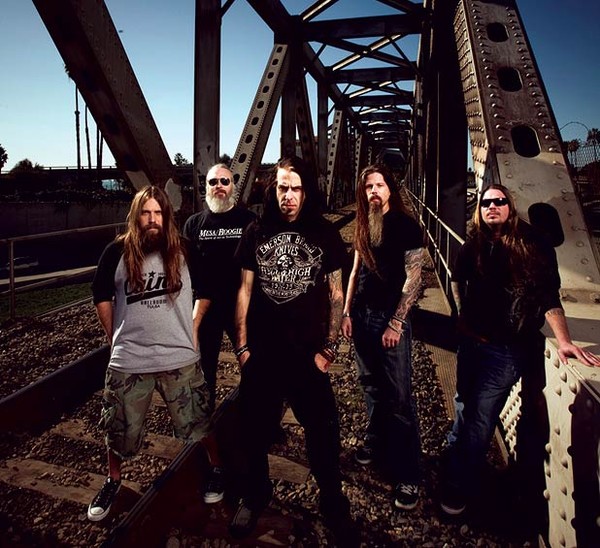 Quante sono state le morti durante i concerti?
Tante, troppe. E troppi gli artisti che si sono trovati di fronte a queste tragedie. E' successo sia prima dei concerti, come per Laura Pausini, Jovanotti e i Radiohead, sia durante, come accadde nel 2003 durante la performance dei Great White allo Station night club a Rhode Island, quando i morti furono 100.
E' successo anche ai Pearl Jam. Era il 2000 e quella volta a rimetterci la vita per un concerto furono in nove, soffocati sotto il palco.
Una triste sorte che accomuna questi artisti ai Lamb Of God, anche loro testimoni di una tragedia: nel 2010 un ragazzo perse la vita durante un loro concerto e il frontman del gruppo ha deciso di lanciare un appello a tutti coloro che accorreranno a vederli nei prossimi giorni.
Affida i suoi pensieri a Tumblr, in un post lunghissimo e commovente nel quale, oltre a esprimere il dolore per la morte di Daniel, lancia un appello sentito nel quale si fa portavoce e bandiera di una serie di regole che i suoi fan devono rispettare se vogliono ancora essere ospiti graditi alle performance live dei Lamb of God.
Ve ne proponiamo un estratto:
Se suonate in una band, ricordatevi di quel che è successo a me, a Daniel, alla sua famiglia. Quando suonate un concerto, assicuratevi che la security sia adeguata, che le transenne siano montate bene, che tutti sappiano fare il proprio lavoro.

Se siete fan e verrete ad un concerto dei Lamb Of God, e pensate di fare stagediving, sappiate che senza mezzi termini, non siete i benvenuti sul nostro palco. Altre band invitano i fan sul palco, ma per noi questo rende difficile suonare, soprattutto se un tizio ubriaco inciampa sui cavi o cerca di abbracciare il chitarrista. Se già prima ci dava fastidio, adesso, dopo quel che è successo, salire sul palco è proibito. Se lo farete fermeremo lo show, vi faremo sbattere fuori dal locale senza che il biglietto sia rimborsato, e vi diremo addio. Se pensate che io sia uno str0nz0 per questa mia durezza, ricordatevi quel che ci è successo.

Se verrete ad un concerto dei Lamb Of God e vi troverete in un moshpit, sappiate che è un'attività che comporta dei rischi. Usate la testa, e se le cose si fanno troppo pesanti, uscite dal pit, visto che non siete degli stuntman. E se qualcuno cade per terra, TIRATELO SU E NON CALPESTATELO. Siamo una comunità, non dobbiamo farci male gli uni con gli altri.
Se volete fare crowdsurfing, sappiate che se qualcuno vi lascia cadere per terra, potreste picchiare la testa e morire.

Non sto scrivendo queste regole per bloccare il vostro divertimento, non voglio dirvi cosa fare. Sono solo un tipo come voi, un fan di questa musica, amo divertirmi ai concerti. Amo dare la carica dal palco, e comprendo il bisogno catartico di sfogarsi ascoltando la musica. Lo adoro.

Quello che non adoro, è il fatto che un fan della mia band non potrà più ascoltare la nostra musica. Non conoscevo Daniel, ma mi hanno detto che era un bravo ragazzo. Adesso è morto. Andato. In pochi secondi, si è avviato verso la tomba.
Odio queste cose. Quindi vi prego, vi prego in ginocchio… Siate responsabili.