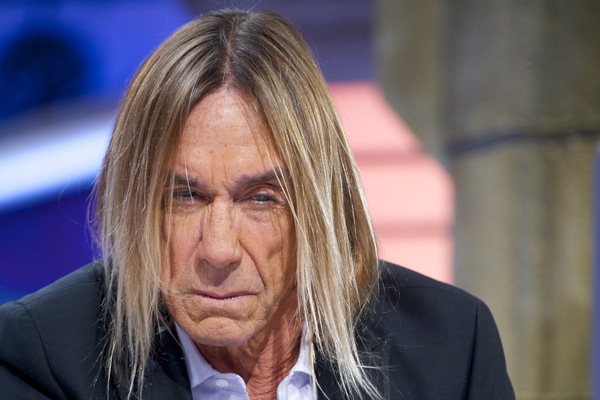 Giovedì la mia ragazza ed io siamo andati al concerto di Iggy and the Stooges. Serata indimenticabile per una serie di ragioni che vi sto per raccontare. Tutta la serata è stata dominata da una situazione comica tra di noi, io ipertecnologico e tatticone come sempre, con mille trick per passare una serata da paura, lei un po' nonna uga, col suo golfino e le sue abitudini irremovibili.
Arriviamo e lei si mette in fila col suo biglietto comprato mille anni fa. Io corro agli accrediti Postepay, ritiro il mio biglietto con priority access comprato su postepayfun.it ed entro dall'ingresso veloce. Lei mi fulmina con sguardo di ghiaccio, ancora in fila. Lo so, non è cavalleresco, ma volevo proprio farle capire quanto fosse insensato il suo conservatorismo. Mi faccio perdonare andando subito a prendere due birre alla cassa Postepay (con un apprezzabile sconto pagando con la carta) e la aspetto tenero all'ingresso.
Ci avventuriamo nel villaggio pieni di curiosità e frementi per un concerto che aspettavamo da tempo, rockettari accaniti come siamo. Riconosco una bellissima atmosfera, mi guardo intorno e vedo solo gente veramente appassionata di rock, unita dall'amore per la musica, dalla condivisione di un momento estivo bello come quello che stiamo vivendo e dalla stessa attesa del concerto.
Piove per un'oretta e ci guardiamo con un lampo di complicità e terrore negli occhi, che significa "ce la faremo a sopportare un concerto così sotto la pioggia?" Ma anche: "che ridere… e che sfiga!" E poi, come per incanto: smette, il cielo si apre, è tutto improvvisamente perfetto.
Saltiamo di stand in stand, a quello di Poste ricarico la Postepay così ci compriamo i paninazzi con lo sconto saltando la fila del popolo dei contanti. La mia ragazza comincia a vacillare nelle sue certezze di vecchietta. È il grande momento di gettarsi tra la folla, ci decidiamo. La vecchietta diventa tutto a un tratto una furia scatenata.
Il concerto è bellissimo. Una traccia dopo l'altra, il pubblico reagisce con un'emozione unica e noi che siamo un po' sentimentali viaggiamo con la mente a tutto quello che queste canzoni significano per noi, i ricordi, i viaggi, le serate passate a suonare in sala prove. Alla nostra canzone, I wanna be your dog, entriamo in un momento di estasi e per poco non ci lanciamo sul prato. Iggy è scatenatissimo, si dimena come suo solito, si svuota una bottiglietta d'acqua in testa e ci lancia il resto.
Finisce il concerto e non siamo mai stati tanto contenti dopo un live, dopo anni e anni di musica dal vivo ci convinciamo che questo debba senza dubbio conquistare la top five. Grande Iggy, grande Postepay Rock in Roma.