James Brown, Geaorge Michael, il canto degli uccelli, Fred Flinstone, Jimi Hendrix che parla, pianti di bambini, questi sono solo alcuni degli elementi che compaiono nel mixtape diffuso in questi giorni dal sito Dangerous Mind.
Si tratta infatti di una playlist appartenente a Kurt Cobain del 1988, l'anno che precede il debutto dei Nirvana con "Bleach". Per chi volesse sapere cosa il mitico Kurt ascoltasse prima di diventare la star dei Nirvana, questa playlist potrebbe essere la risposta.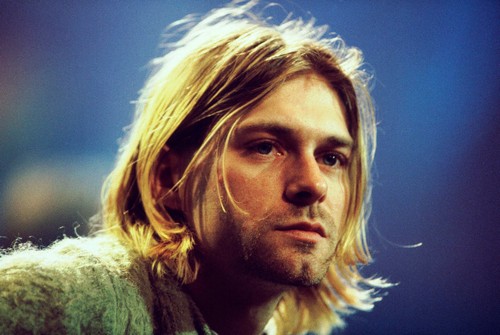 Un mix di suoni, canzoni, rumori, spesso confusi e indecifrabili, ma comunque piena di pezzi noti, come "The Sounds of Silence" di Simon & Garfunkel, "A Day In The Life" dei Beatles, "Eruption" dei Van Halen.
Ecco l'audio della playlist chiamata Montage of heck
Ecco di seguito la tracklist completa:
"The Men In My Little Girl's Life" by Mike Douglas
"The Sounds of Silence" by Simon & Garfunkel
"Being for the Benefit of Mr. Kite!" by The Beatles
"A Day In The Life" by The Beatles
"Eruption" by Van Halen
"Hot Pants" by James Brown
"Gypsies, Tramps and Thieves" by Cher
"Go Away Little Girl" by Donny Osmond
"Rocky Mountain High" by John Denver
"Everybody Loves Somebody" by Dean Martin
"The Candy Man" by Sammy Davis, Jr.
"In A Gadda Da Vida" by Iron Butterfly
"Wild Thing" by William Shatner
"Taxman" by The Beatles
"I Think I Love You" by The Partridge Family
"Are You a Boy or Are You a Girl?" by The Barbarians
"Queen Of The Reich" by Queensryche
"Last Caress/Green Hell" covered by Metallica
"Whole Lotta Love" by Led Zeppelin
"Get Down, Make Love" by Queen
"ABC" by The Jackson Five
"I Want Your Sex" by George Michael
"Run to the Hills" by Iron Maiden
"Eye Of The Chicken" by Butthole Surfers
"Dance of the Cobra" by Butthole Surfers
"The Shah Sleeps in Lee Harvey's Grave" by Butthole Surfers
"New Age" by The Velvet Underground
"Love Buzz" by Shocking Blue
Orchestral music from 200 Motels by Frank Zappa
"Help I'm A Rock" / "It Can't Happen Here" by Frank Zappa
"Call Any Vegetable" by Frank Zappa
"The Day We Fall In Love" by The Monkees
"Sweet Leaf" by Black Sabbath (intro)
Theme from The Andy Griffith Show
Mike Love (of The Beach Boys) talking about "Transcendental Meditation"
Excerpts of Jimi Hendrix speaking at the Monterey Pop Festival
Excerpts of Paul Stanley from KISS' Alive!
Excerpts of Daniel Johnston screaming about Satan
Excerpts from sound effects records
Various children's records (Curious George, Sesame Street, The Flintstones, Star Wars)