Lorde, la cantante neozelandese arrivata al successo con la sua hit "Royals", è stata incaricata di curare la colonna sonora del nuovo film "Hunger Games: Il canto della rivolta – Parte I".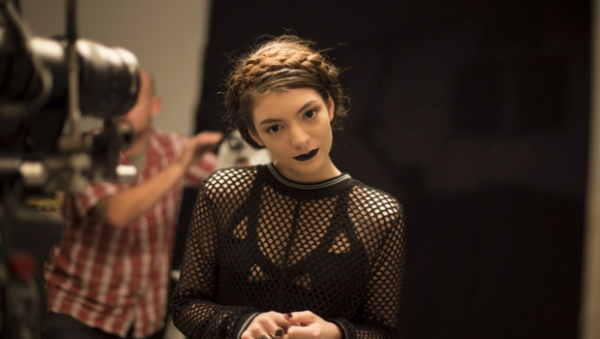 Una bella responsabilità per la giovane cantante ma anche un vero onore, visto il successo della saga e l'attesa che c'è per l'arrivo di questo nuovo capitolo, in uscita nelle sale il 20 novembre prossimo.
Lorde ha scritto il singolo principale della colonna sonora, ha scelto gli artisti e ha curato la scaletta del film. Queste le parole di orgoglio della cantante:
Curare la colonna sonora di un film di cui si sta parlando così tanto è una sfida ma mi ci lancerò con tutta me stessa. Il cast e la storia sono di ispirazione per tutti i musicisti ed essere al corrente di tutti i processi creativi è un'esperienza unica. Penso che questa colonna sonora sorprenderà davvero tutti.
Non dimentichiamoci che Lorde ha già collaborato a questa saga con la cover di "Everybody Wants to Rule the World" dei Tears for Fears per "Hunger Games: La ragazza di fuoco".