C'è grande attesa al Roma FilmFest 2013 per l'arrivo del cast di "The Hunger Games – La ragazza di fuoco" per la presentazione in anteprima del film che sarà nelle sale a partire dal 27 novembre.
Una settimana prima, il 19 novembre, è prevista l'uscita sul mercato della colonna sonora del film alla quale hanno partecipato molti artisti di fama internazionale che hanno composto brano appositamente per l'occasione. Oggi, a pochi giorni dall'arrivo del disco nei negozi, l'anteprima audio della colonna sonora è stata resa disponibile su iTunes.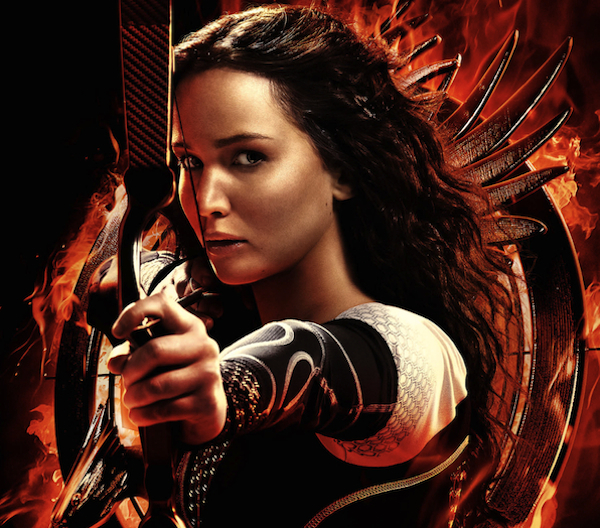 La colona sonora di "Hunger games – La ragazza di fuoco" è composta da un sostanzioso numero di brani: 15 sono i brano che i produttori del film hanno voluto far comporre da vari artisti e, altri 29 sono quelli invece che sono stati composti da James Newton, già autore delle musiche del primo episodio della saga degli Hunger Games, brillantemente interpretata da Jennifer Lawrence.
Hunger Games – La ragazza di fuoco, la colonna sonora di James Newton
1. Katniss
2. I Had To Do That
3. We Have Visitors
4. Just Friends
5. Mockingjay Grafitti
6. The Tour
7. Daffodil Waltz
8. Waltz in A Op. 39, No. 15
9. Fireworks
10. Anthem
11. Peacekeepers
12. Prim
13. A Quarter Quell
14. Katniss Is Chosen
15. Introducing The Tributes
16. There's Always A Flaw
17. Bow And Arrow
18. We're A Team
19. Let's Start
20. The Games Begin
21. Peeta s Heart Stops
22. Treetops
23. The Fog
24. Monkey Mutts
25. Jabberjays
26. I Need You
27. Broken Wire
28. Arena Crumbles
29. Good Morning Sweetheart
Oltre a questi brani, come anticipato, nella colonna sonora di "Hunger Games – La ragazza di fuoco" ci sono anche canzoni dei Coldplay, Lorde, Sia, The National, Christina Aguilera e molti altri. Di seguito  la track list della colonna sonora con i testi delle canzoni. Per ascoltare l'anteprima audio, collegatevi a questo link.
Hunger Games – La ragazza di fuoco, la colonna sonora
1. "Atlas" – Coldplay
2. "Silhouettes" – Of Monsters and Men
3. "Elastic Heart" – Sia (ft. The Weeknd & Diplo)
4. "Lean" – The National
5. "We Remain" – Christina Aguilera
6. "Devil May Cry" – The Weeknd
7. "Who We Are" – Imagine Dragons
8. "Everybody Wants To Rule The World" – Lorde
9. "Gale Song" – The Lumineers
10. "Mirrors" – Ellie Goulding
11. "Capital Letter" – Patti Smith
12. "Shooting Arrows At The Sky" – Santigold
13. "Place For Us" – Mikky Ekko
14. "Lights" – Phantogram
15. "Angel On Fire" – Antony and the Johnsons