Arriverà solo all'inizio del mese di marzo, ma "Rebel Heart", il nuovo album di Madonna ha già fatto molto parlare di sé. Nel mese di dicembre erano già usciti su iTunes diversi brani tratti dall'album, questo per porre riparo alla fuga online di molte demo del disco.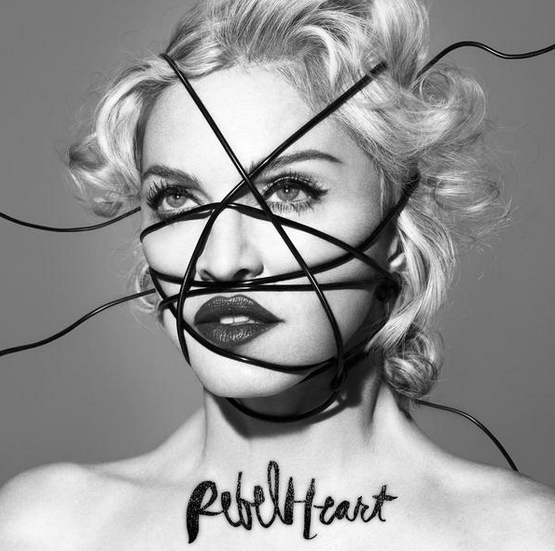 Oggi possiamo svelarvi l'intera tracklist che mostra, per i primi sei brani, le tracce già rilasciate dalla cantante, e poi tutti gli altri inediti, tra cui "Veni Vidi Vici" con il rapper Nas, "Iconic" con Chance the Rapper & Mike Tyson.
Ecco la tracklist completa di Rebel Heart:
1. Living For Love
2. Devil Pray
3. Ghosttown
4. Unapologetic Bitch
5. Illuminati
6. Bitch I'm Madonna (feat Nicki Minaj)
7. Hold Tight
8. Joan of Arc
9. Iconic (feat Chance the Rapper & Mike Tyson)
10. HeartBreakCity
11. Body Shop
12. Holy Water
13. Inside Out
14. Wash All Over Me
15. Best Night
16. Veni Vedi Vici (feat Nas)
17. S.E.X.
18. Messiah
19. Rebel Heart
Ricordiamo, inoltre che Madonna si esibirà dal vivo l'8 febbraio 2015, in occasione dei Grammy Awards, dove presenterà per la prima volta live, "Living for love", il primo singolo estratto dal suo nuovo disco.
Molto probabilmente, "rebel Heart" in uscita il 10 marzo, avrà tre versioni diverse, Standard, Deluxe e Super Deluxe, più un'edizione in vinile.