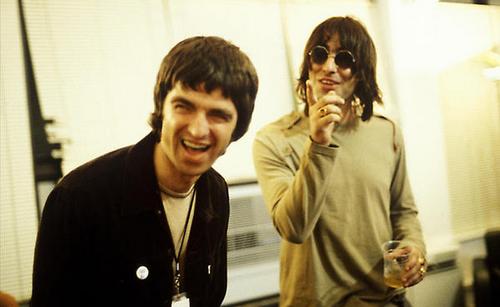 Che fossero sempre in lite i fratelli Gallagher … era noto a tutti, del resto sono passati due anni dallo scioglimento del gruppo degli Oasis, ma ogni tanto, i due fratelli tornano su riviste e giornali di tutto il mondo a causa delle loro personali battaglie alla caino Vs caino.

Secondo il giornale inglese The Sun, Liam vuole portare il fratello Noel di fronte all'alta corte di Londra a causa delle dichiarazione di quest'ultimo sullo scioglimento della celeberrima band … roba da pazzi!
Liam, secondo il The Sun è rabbioso per le affermazioni del fratello maggiore riguardo il concerto del 2009 al Festival di Chelmsford, cancellato, secondo Noel a causa del fratellino troppo fuori di testa ed ubriaco per esibirsi, inoltre sempre Noel ha dato la colpa allo scioglimento al fatto che Liam volesse pubblicizzare la sua casa di moda Pretty Green, durante i concerti.
Liam, in un comunicato stampa ha dichiarato che:
Ho deciso di intraprendere azione legale contro Noel Gallagher per le affermazioni che ha fatto. Mente sullo scioglimento degli Oasis sostenendo che avremmo cancellato il concerto al "V Festival" di Chelmsford nel 2009 perche' io ero ubriaco. Questa e' una bugia e voglio che i nostri fan e gli altri che erano al festival sappiano la verita'. La realtà e' che avevo la laringite e lui lo sapeva benissimo – prosegue l'artista -. Noel ha anche insinuato che la fine del gruppo sia dovuta al nostro litigio sulla "Pretty Green", dopo che io gli avevo chiesto di pubblicizzare i miei vestiti durante i nostri concerti. La verita' e' che questa discussione non c'e' mai stata. Quello che mi aspetto sono solo le sue scuse".
Dove sarà veramente la verità? Forse erano brilli tutti e due per potersela ricordare!!! Da quel che ricordo, sia Noel che Liam hanno avuto sempre a che fare con alcool e droghe, ed oramai sono passati anni dallo scioglimento della band … sarà forse ora di voltare pagina!!!