Si è appena conclusa la terza edizione di The Voice of Italy 3, che ha visto, proprio nel finale, una vittoria a sorpresa.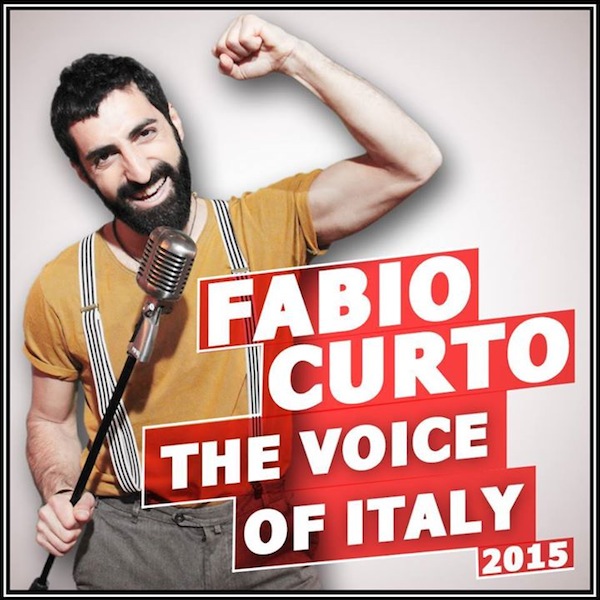 A trionfare, infatti, è stato il pupillo del Team Facchinetti, stiamo parlando di Fabio Curto, che nella finale di ieri sera, 27 maggio, si è esibito in "Father and son" di Cat Stevens, ha riproposto il suo primo inedito "L'ultimo esame" e i cavalli di battaglia "Hallelujah" di Leonard Cohen e "Take me to church" di Hozier.
Parliamo di sorpresa in quanto la super-favorita sembrava essere Carola Campagna del Team Loser, ovvero della squadra di J-Ax. La giovanissima cantante può dirsi lo stesso soddisfatta, sappiamo infatti che si è guadagnata una collaborazione con la Disney per la versione italiana del film "Descendants".
A giocarsi il premio finale consistente in un contratto con la Universal Music sono stati dunque Carola Campagna (team J-Ax), Roberta Carrese (team Pelù), Thomas Cheval (team Noemi) e Fabio Curto (team Facchinetti). Quest'ultimo ha trionfato al duello finale, ed ha voluto ringraziare tutte le persone che lo hanno sempre sostenuto.
Ecco il momento che VOI ci avete regalato!Grazie a tutti, è stata una delle esperienze più intense e belle della mia vita. W FabioW il #TeamFachW #tvoi W Tutti Voi

Posted by Francesco Facchinetti on Giovedì 28 maggio 2015
Fabio Curto, 27 anni, di Acri, è un cantautore polistrumentista che prima di approdare al talent di Rai2  era sostanzialmente un musicista di strada, che ha viaggiato tanto prima di capire che cantare e suonare era l'unica cosa che vedeva nel suo futuro. La sua dedizione e il suo talento sono stati decisamente premiati.