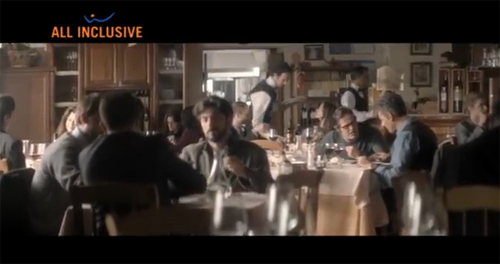 Titolo: Celebrate
Autore: Mika feat. Pharrell Williams
Album: The Origin Of Love
Anno: 2012
Nello spot Fiorello propone a Marco Baldini di recitare i ruoli di Babbo Natale e della renna, portandogli perfino delle corna finte pur di convincerlo. Mika è emerso nel mondo della musica il 2006, con il pezzo Grace Kelly. Attualmente ha all'attivo tre album. Pharrell Williams, ex cantante dei N.E.R.D., è noto soprattutto per le sue innumerevoli collaborazioni, con cantanti del calibro di Gwen Stefani, Kanye West e Snoop Dogg. Da solista ha pubblicato solo un album, In My Mind, del 2006.