Il 5 giugno prossimo, quando i 5 Seconds Of Summer saranno a Milano, per loro sarà una giornata pienissima. Proviamo a ricapitolare tutti gli appuntamenti in cui sarà possibile vederli ed anche, udite udite, incontrarli.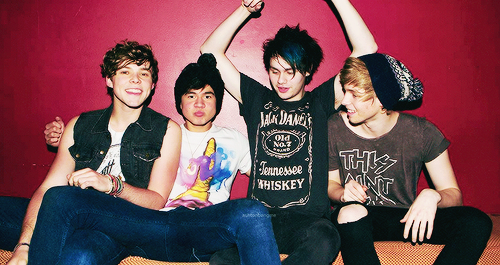 Ashton, Calum, Luke e Michael saranno ospiti di tre delle più note radio del nostro Paese. Infatti alle 11.30 circa saranno ospiti di Radio Deejay nella trasmissione Deejay Chiama Italia con Linus e Nicola Savino.
Alle ore 13.00 i ragazzi saranno a Radio 105 e sarà possibile vederli in diretta video dagli studi di Radio 105 durante il programma 105 all'una.
Ultimo appuntamento radiofonico sarà alle 16.00 circa, ora in cui i 5 Seconds Of Summer saranno ospiti di Rtl 102.5, dove fino alle ore 17.00 il gruppo sarà ospite del programma The Flight con Fabrizio Ferrari e La Zac.
Per i fan italiani ci saranno delle sorprese, infatti Radio 105 da la possibilità di porre una domanda ai ragazzi, compilando un apposito form sul sito e sperare che questa venga letta in diretta.
Rtl 102.5 consente non solo di inviare una domanda ma di poterla porre di persona ai ragazzi, entrando negli studi milanesi della radio durante il programma che li ospiterà.