Il concetto di album ha subito un mutamento totale nel corso dell'ultimo decennio, con l'affermazione della vendita al dettaglio delle canzoni, che pure ha contribuito ad una diffusione e ad un'accessibilità della musica senza precedenti.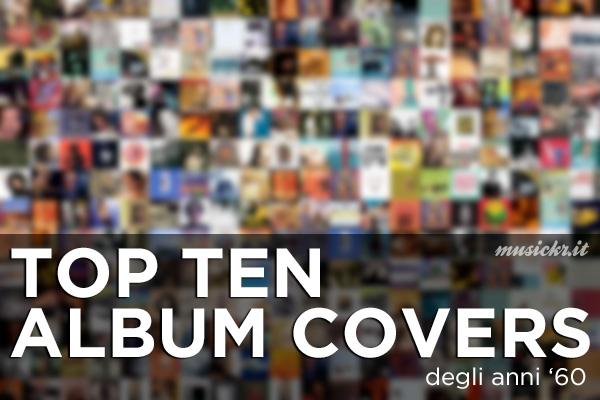 Basta prendere le copertine degli album degli anni 60 per capire quanto il "formato" album fosse importante nella fruizione dell'opera musicale. Con questa Top 10, assolutamente personale e non definitiva, ho voluto raccogliere una decina di "cover" indimenticabili di quel periodo. Opere d'arte a sé che hanno contribuito sensibilmente a rendere unici questi album che hanno fatto la storia della musica.
10 – Procol Harum (1967)
L'album di debutto dei Procol Harum, dal titolo omonimo, è il miglior modo di iniziare la top-ten. La cover, realizzata da Dickinson sullo stile delle opere di Aubrey Beardsley, era talmente "importante" che all'interno dell'LP originale della Deram Records c'era anche il poster dell'illustrazione.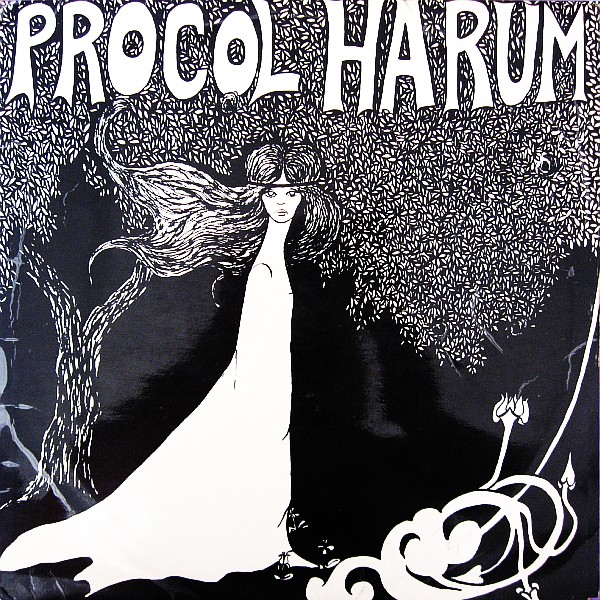 A Whiter Shade Of Pale, il più grande successo della band (di cui Senza luce è la cover italiana dei Dik Dik) è la prima traccia della release statunitense dell'album, mentre non era compresa in quella Statunitense. Homburg (L'ora dell'amore dei Camaleonti), invece, era nella prima versione tedesca.
Se non ce l'hai: Procol Harum su Amazon Store (edizione collezionista)
09 – Neil Young (1968)
Un altro album eponimo al nono posto di questa nostra classifica. E' il debutto da solista del cantautore canadese, reduce dall'esperienza dei Buffalo Springfield insieme a Stephen Stills e Richie Furay.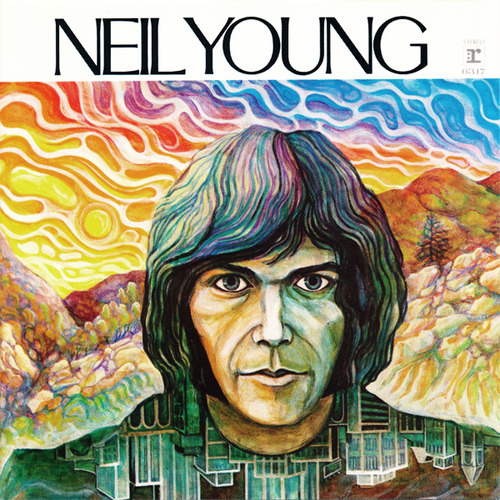 La copertina, un ritratto psichedelico di Neil Young con qualche richiamo espressionista, è opera di Roland Deihl. Un ottimo debutto ma ancora precoce, che non esprime al meglio il Neil Young che verrà. Da salvare senza dubbio The Loner, vera autobiografia preveggente. Non il migliore album di Neil Young, senza dubbio.
Se non ce l'hai: Neil Young su Amazon MP3 Store.
08 – The Velvet Underground and Nico (1967)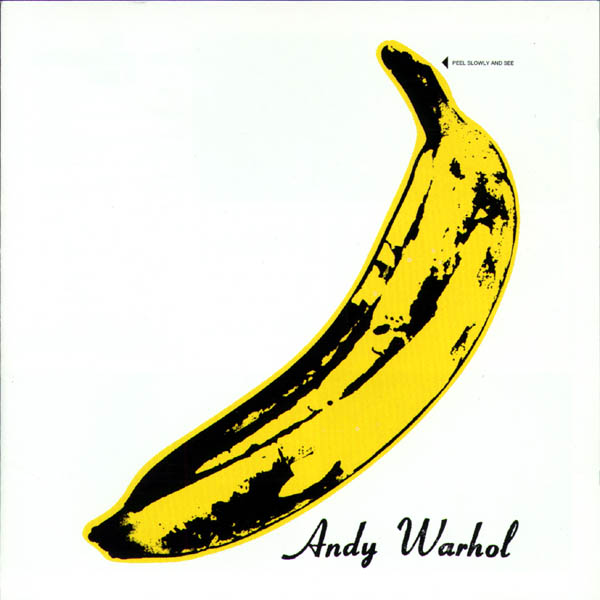 Una banana gialla e lo stile inconfondibile che rende ridondante la firma. Andy Warhol contribuì all'album eponimo dei Velvet Underground e Nico con un vera opera d'arte e con la produzione esecutiva del progetto musicale, cui prese parte attivamente.
L'album contiene perle come I'll be your mirror, Sunday Morning e Venus in Furs ed ha contribute all'affermazione del sound di Lou Reed.
Se non ce l'hai: The Velvet Underground & Nico 45th Anniversary su Amazon Mp3 Store. (con un buon numero di inediti)
07 – In The Court of the Crimson King (1969)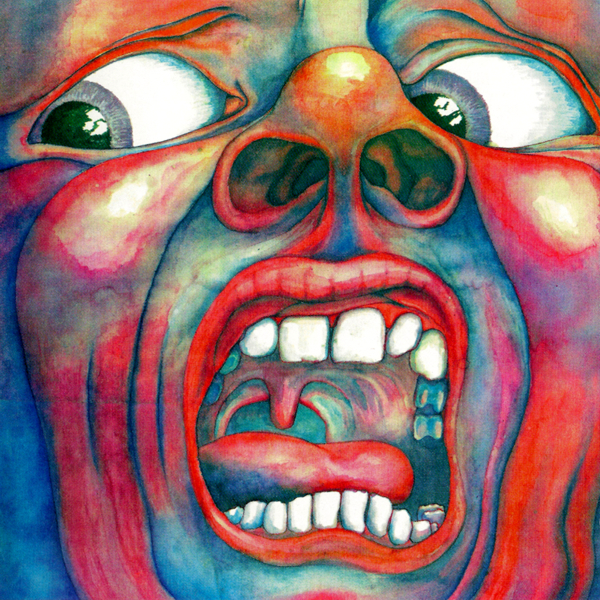 Un capolavoro del progressive rock con una copertina che è un'icona. Un LP che ricordo fin da quand'ero piccolo, quando cercavo di ridisegnare quella bocca spalancata senza troppo successo, mentre il babbo faceva andare per la settecentesima volta tutto l'LP.
La copertina la dipinse Barry Godberg, di professione programmatore. Godber morì nel 70, poco dopo la release dell'album e quest'opera, che ora è in possesso di Robert Fripp, è la sua opera prima e la sua opera ultima.
I talk to the Wind e The Court of The Crimson King, 12 minuti di progressive pure dall'epoca in cui pubblicare brani anti-radiofonici non era ancora uno stigma, sono i due pezzi cui sono più legato.
Se non ce l'hai: In The Court of the Crimson King su Amazon Store
Scopri tutti gli album nelle posizioni dalla 6 alla 1 nelle prossime pagine.