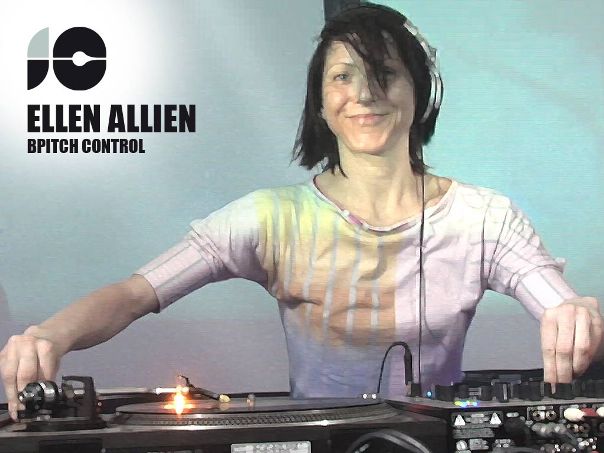 È arrivata subito. Il suo nuovo album, "Nice To Be Allien" è appena uscito ed ecco Ellen Allien farsi viva subito in Italia. Suonerà al Duel Beat di Napoli il 16 infatti. Ma il suo legame con l'Italia è facilmente rintracciabile. 
Ellen, dopotutto, non è solo una musicista. Lei ha una casa di moda, dunque il Made in Italy le è stato di grande ispirazione. Che strano: i giovani del Belpaese scappano nella sua Berlino e lei, appena può, viene di corsa in Italia. E non è certo solo per la sua gamma Ellen Allien moda.
La reginetta della techno, quella che si diverte a collaborare con Apparat e che ha dato un volto più house all'elettronica della sua Germania, varca le Alpi anche in cerca di talenti. Sì, perché Ellen ha anche una sua etichetta discografica; la sua eleganza ha avuto tratti troppo seminali per non cercare di plasmare con il suo buongusto un po' di giovani producer mondiali.
In Italia si è innamorata di Giorgia e Piero, o forse sono stati loro, prima ancora, ad innamorarsi di loro: si fanno chiamare We Love. Il duo, metà pugliese e metà calabro, ma di adozione fiorentina, è l'unica band italiana ad aver firmato un contratto discografico con la BPitch Control della Allien.
Insomma, questa bella signorina tedesca è talentuosa, chic, creativa, di bell'aspetto, imprenditrice ed anche mecenate. È ovvio che possa intitolare un album "Nice To Be Allien".