Alcuni spunti per esaminare più nel dettaglio un contesto molto specifico
Tutti noi sappiamo bene quanto la musica sia importante nella vita di tutti i giorni, ma in pochi sanno che l'utilizzo di una canzone al posto di un'altra può agire direttamente sul nostro cervello, creando uno stato di benessere e relax dovuto al rilascio di dopamina ed endorfine.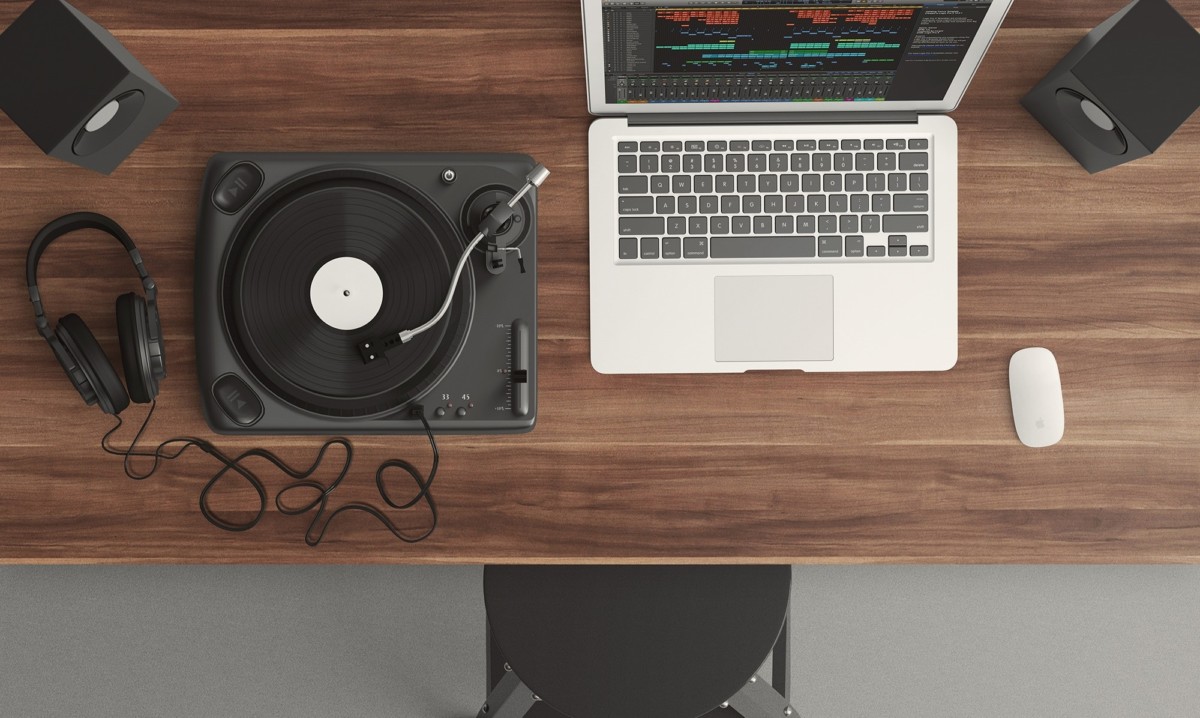 Ecco perché quando facciamo sport agonistico, al contrario, abbiamo bisogno di una musica che ci carichi e questo vale anche quando ad esempio dobbiamo partecipare ad un torneo di poker.
I cantanti di tutto il mondo sanno bene quanto musica e gioco d'azzardo siano correlate l'una all'altro, e molti cantanti famosi hanno dedicato alcune delle loro canzoni più conosciute proprio al mondo dei casinò e delle scommesse.
Un nome su tutti? Frank Sinatra il quale certamente ha fatto dei casinò, e non solo, la sua ragione di vita.
Insomma, come dicevamo, il gioco d'azzardo e la cultura pop sono inestricabilmente legati perché la musica controlla i nostri sentimenti e può influenzare la nostra esperienza di gioco. È innegabile quindi che i giochi d'azzardo online siano popolari, e quelli progettati con effetti sonori di ultima generazione seducono sempre di più i giocatori ed ecco perché è importante scegliere solo ed unicamente i casinò certificati AAMS come quelli presenti su questo sito che garantiscono un gioco sicuro, legale e antifrode.
Forse vi sorprenderà sapere che sia i casinò tradizionali che quelli online hanno registrato le migliori melodie per amplificare il comportamento di gioco e il fatto che i suoni siano importanti nel mondo del gioco d'azzardo spinge i cantanti a pubblicare canzoni iconiche sul gioco d'azzardo.
Le tante canzoni si diffondono sempre più velocemente, spesso diventando dei veri e propri tormentoni, quindi, che siate giocatori d'azzardo o meno, ecco le grandi canzoni che fanno riferimento alle scommesse.
Viva Las Vegas di Elvis Presley
Guadagnatosi il titolo di "Re del Rock 'n' Roll", la popolarità di Elvis Presley esplose nel 1956. Viva Las Vegas è una delle sue canzoni più conosciute e dal 2002 è diventata la canzone ufficiale della città di Las Vegas. Il singolo, registrato nel 1964, è stato scritto come colonna sonora di un film originale con lo stesso titolo ed è diventato una canzone iconica del gioco d'azzardo.
The Gambler di Kenny Rogers
The Gambler è stato scritto da Don Schlitz nel 1976, ma questa canzone è stata registrata da diversi cantanti e il cantante di musica country americano Kenny Rogers ha reso la canzone un successo mainstream. La versione di Kenny Rogers è stata rilasciata nel 1978 ed era diventata la hit country numero uno da cui ha vinto il Grammy Award per la migliore performance vocale country maschile nel 1980.
La canzone "The Gambler" racconta la storia di un incontro su un treno e di un giocatore d'azzardo che chiede al cantante una tazza di whisky e una sigaretta in cambio di preziosi consigli di vita. Secondo il saggio giocatore d'azzardo, per sopravvivere, le persone dovrebbero essere in grado di sapere cosa scartare e cosa tenere. Questo testo fa parte della cultura e probabilmente è stato ascoltato da ogni giocatore d'azzardo, perché è considerato la canzone più popolare sul gioco d'azzardo.
Black Queen di Stephen Stills
Stephen Stills è un musicista, cantante e autore americano che ha avuto diversi picchi di popolarità negli anni. Sebbene abbia fatto parte di due rinomati gruppi musicali, i Crosby, Stills & Nash (CSN) e i Buffalo Springfield, ha avuto una carriera solista di successo che lo ha portato in alto. Black Queen è una delle canzoni preferite dai giocatori dei casinò fisici e online. Il blues acustico racconta di un gioco di carte, Black Queen, che tiene in mano dei cuori per spingere i giocatori a giocare una partita di carte. La canzone ha superato la prova del tempo ed è stata giudicata un capolavoro nel mondo della musica.
Gamblin' Man di Lonnie Donegan
Dopo la sua uscita, questa canzone d'azzardo raggiunse il numero uno nella UK Singles Chart nel giugno e luglio 1957 per due settimane. Il cantante, cantautore e musicista britannico Lonnie Donegan è conosciuto come il "King of Skiffle" negli anni '60 e la sua canzone Gamblin' Man è una delle tracce del suo album "Heroes Collection".
"I'm a gamblin' man, man, man I'm a gamblin' man". Probabilmente ogni giocatore d'azzardo ha già sentito questo popolare ritornello. Pubblicata nel 1957, Gamblin' Man è una canzone scritta da Lonnie Donegan e Woody Guthrie. Fu l'ultimo singolo britannico pubblicato in formato 78 giri, perché in quel periodo i vinili 7″ a 45 giri erano diventati di moda.
Mr Mudd And Mr Gold di Townes van Zandt
Scritto e interpretato da Townes Van Zandt, questo cantautore americano è famoso per il suo stile musicale descritto come malinconico, tra cui Mr Mudd e Mr Gold. Sebbene questa canzone non abbia raggiunto il numero uno nella classifica della musica country di Billboard, è considerata un capolavoro con i testi che spingono gli ascoltatori a giocare all'iconico gioco da casinò, il poker.
Se siete appassionati di poker, apprezzerete sicuramente la canzone di Townes van Zandt, Mr Mudd And Mr Gold. Nell'album Poet: A Tribute to Townes Van Zandt, Mr Mudd And Mr Gold descrive effettivamente una variante del poker in cui i giocatori dovrebbero avere la perseveranza di raggiungere i loro obiettivi.
Poker Face di Lady Gaga
La canzone che ha raggiunto il successo mondiale negli ultimi anni è senza ombra di dubbio Poker Face di Lady Gaga nel suo album The Fame del 2008. Scritta da Lady Gaga stessa con l'aiuto del produttore RedOne, Poker Face è stata nominata tra le migliori canzoni sul gioco d'azzardo di tutti i tempi. In effetti, la canzone è stata giudicata carica di intimità sessuale, ma la stessa Lady Gaga ha spiegato che è stata ispirata anche da un gioco d'azzardo emblematico, il poker.