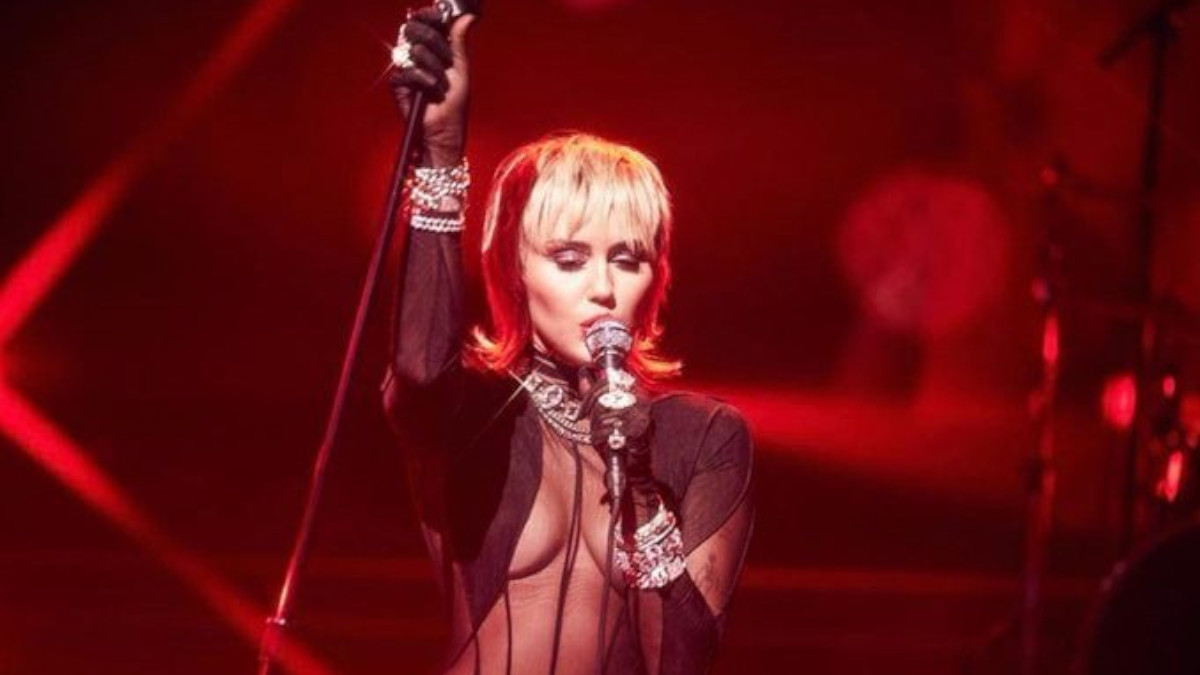 Continua il tributo della ex Hannah Montana al mondo del rock: in ultima battuta Miley Cyrus canta Doll Parts delle Hole durante una puntata dell'Howard Stern's Show. Il brano fa parte dell'album iconico Live Through This pubblicato nel 1994 come seconda prova in studio della band capitanata da Courtney Love, lo stesso in cui partecipò Kurt Cobain con le chitarre nella traccia Miss World e con i cori nelle tracce Asking For It e Softer, Softest.
L'album fu pubblicato una settimana dopo la morte del frontman dei Nirvana ed è uno dei dischi più rappresentativi della scena di Seattle degli anni '90. In questo modo Miley Cyrus rende nuovamente omaggio ai grandi classici del rock alternativo, dopo aver cantato Zombie dei Cranberries e Heart Of Glass dei Blondie. La popstar statunitense, inoltre, nei mesi scorsi ha annunciato di aver pronto un album interamente dedicato alle cover dei brani più famosi dei Metallica, una novità della quale Rob Halford, frontman dei Judas Priest, si è detto impaziente.
Howard Stern ha chiesto a Miley Cyrus se Courtney Love avesse mai ascoltato la sua versione e la popstar ha risposto di no: "Non era in cantiere, ho deciso solamente ieri". Nel frattempo Miley Cyrus si sta godendo il successo di Plastic Hearts, l'ultimo album in studio dal taglio decisamente più rock rispetto ai dischi precedenti al quale ha partecipato anche Dua Lipa nel singolo Prisoner.
Nell'album sono presenti anche Billy Idol nella traccia Night Crawling, Joan Jett in Bad Karma e Stevie Nicks nel mash up tra il singolo Midnight Sky e Edge Of Seventeen. Una svolta rock fondamentale, quella della popstar, che trova conferma nel video in cui Miley Cyus canta Doll Parts delle Hole rispettando l'arrangiamento originale con le peculiarità dei numerosi stop che hanno reso storico il brano.
Ora non ci resta che attendere il famigerato album di cover dei Metallica promesso dalla popstar, e non si esclude che il disco tributo ai Four Horsemen possa arrivare entro la fine dell'anno o agli inizi del 2021. Nel frattempo Miley Cyrus canta Doll Parts delle Hole e continua il suo revival dei grandi inni generazionali degli anni '90.