E' stata finalmente resa nota la tracklist di "Midnight memories", terzo ed attesissimo album degli One Direction che usicrà il prossimo 25 novembre.
14 nuove tracce che sono state anticipate qualche tempo fa dalla pubblicazione di "Best song ever", il primo singolo estratto da questo nuovo lavoro in studio che ha fatto anche da colonna sonora al film dei cinque ragazzi anglo-irlandesi,  "One Direction: This Is Us".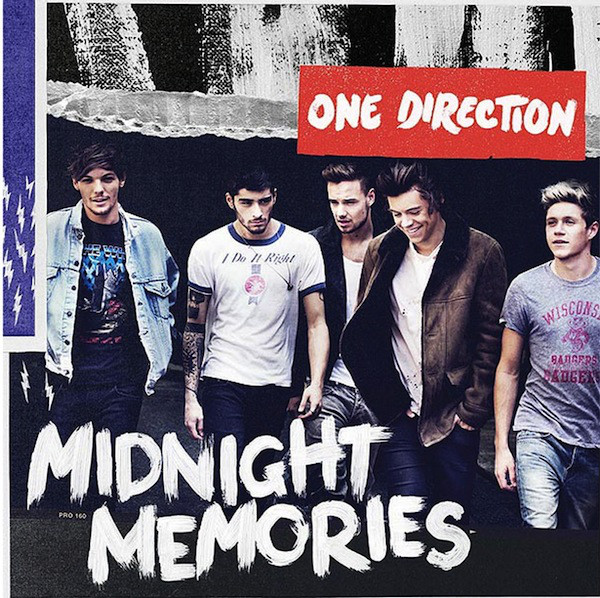 Questa la tracklist ufficiale di "Midnight memories" degli One Direction
1. Best song ever
2. Story of my life
3. Diana
4. Midnight memories
5. You & I
6. Don't forget where you belong
7. Strong
8. Happily
9. Right now
10. Little black dress
11. Through the dark
12. Something great
13. Little white lies
14. Better than words
Oltre alla tracklist di "Midnight memories" gli One Direction hanno annunciato che due giorni prima dell'uscita dell'album, il 23 novembre, tutte le fan potranno essere in contatto diretto con Niall Horan, Zayn Malik, Liam Payne, Harry Styles e Louis Tomlinson durante il "1D day", una giornata interamente dedicata ai cinque ragazzi e alle loro fan.
Un livestreaming di sette ore durante il quale le directioners potranno vedere ed interagire in tempo reale con gli 1D attraverso una webchat e durante il quale saranno presenti molti ospiti a sorpresa che hanno preparato delle esibizioni con i cinque artisti, oltre a trasmissioni live con diverse nazioni e video creati dai fan
Le sette ore di livestreaming con gli One Direction sono state pensate per raggiungere i fan di tutto il mondo senza problemi di fuso orario. Per sapere come prendere parte al "1D day" consultare i social media del gruppo e i profili dei singoli componenti nonché il sito ufficiale onedirection.com.