AM, il quinto disco in studio dei britannici Arctic Monkeys, si pone come un manifesto. Stili e generi musicali diversi si fondono in 12 tracce che, se da un lato vogliono essere un sunto di quanto la band guidata da Alex Turner ha fatto fino ad adesso, dall'altra spalancano nuove prospettive per il futuro.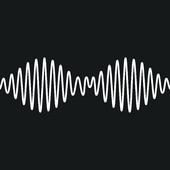 AM
Arctic Monkeys
Genere: Alternative
Anno: 2013
Lo trovi su:
Del nuovo album degli Arctic Monkeys si è iniziato a parlare ben prima della sua uscita reale grazie alla sapiente operazione di marketing che il gruppo è riuscita a mettere in piedi. Brani inediti piazzati qua e la senza troppe spiegazioni, leak che appaiono e scompaiono e poi l'intero disco reso disponibile in streaming si iTunes a poco meno di una settimana dall'uscita.
Insomma, gli Arctic Monkeys volevano che l'attenzione fosse puntata su di loro e ci sono riusciti. AM, come il titolo stesso suggerisce, è gli Arctic Monkeys: gli Arctic Monkeys di oggi, quelli di ieri e, con molta probabilità, anche quelli di domani.
12 tracce inanellate una dopo l'altra che vanno dal loro tradizionale indie rock alle suggestioni punk passando per un sound più da dance floor inedito fino adesso. Diverso dai primi lavori degli Arctic Monkeys, ma in perfetto stile Artctic Monkeys è un disco equilibrato, piacevole da ascoltare e mai noioso. Ci hanno messo qualche anno, ma forse la band di Alex Turner ha finalmente trovato la sua vera identità.
Valore aggiunto ad AM degli Arctic Monkeys è la scaletta del disco: la successione delle 12 tracce è perfetta e riesce a mantenere sempre alto l'interesse dell'ascoltatore. Si parte con due brani che ci fanno capire chi è che stiamo ascoltando: Do I Wanna Know? e R U Mine? ci riportano ai primi tempi della band pur dando già l'impressione che c'è qualcosa che sta cambiando. La sensazione diventa realtà con le tracce successiva, tra le quali sono assolutamente degne di menzione la ritmatissima One For The Road, la sabbathiana Arabella e I Want It All, traccia numero cinque e, molto probabilmente, prossimo singolo degli Arctic Monkeys.
Durante l'ascolto di AM degli Arctic Monkeys, poi, rimangono particolarmente impresse nella memoria Why'd You Only Call Me WhenYou're High, divertente ed eloquente brano che entra in testa con il suo ritornello e le due ballad che spezzano quasi a metà l'album: No.1 Party Anthem e Mad Sounds (alla batteria qui c'è Pete Thomas).
Si conclude in bellezza con Snap Out Of It, che vede, come per One For The Road, la partecipazione di Josh Homme, e I Wanna Be Yours, che si nutre del genio di John Cooper Clarke.
Gli Arctic Monkeys hanno confezionato un disco in grande stile (il contributo di JoshHomme, in questo, è stato indispensabile) che ci fa capire che non sempre è un male passare dall'indie al mainstream, o che quantomeno un passaggio del genere, non sempre comporta la morte artistica di chi lo effettua.