Qualcuno è stato una meteora, qualcun altro è tornato in auge, altri sono sempre stati sulla cresta dell'onda. Nel marasma della musica hip-hop nascono, resistono o scompaiono nel giro di poco tempo, tantissimi rapper e sembra quasi inevitabile che spesso si finisca per assomigliarsi.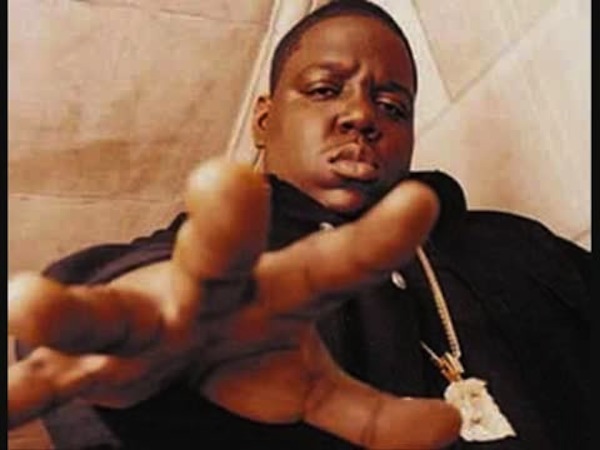 Chi copia chi non è sempre facile stabilirlo, ma ecco una serie di rapper che secondo MTV, suonano in maniera molto simile.
9) Sacario VS Jay Z
Sacario non ha avuto una gran carriera ma molti si sono accorti di lui quando, nei primi anni 2000, lanciò l'album "Live Big (Car Keys)", con il singolo per Angie Martinez "If I Could" e si accorsero anche della somiglianza con Hov.
10) Guerilla Black VS The Notorious B.I.G.
Guerilla Black si è fatto conoscere nel 2004 con l'album Guerrilla City e non solo somiglia a Biggie ma ha anche reclutato i produttori Carlos Broady and Mario Winans per aiutarlo ad essergli sempre più simile.
11) Gravy VS The Notorious B.I.G.
Jamal "Gravy" Woolard ha effettivamente iniziato come un clone di Biggie e ha poi finito per barattare i suoi sogni da rapper interpretandolo proprio nel film Notorious B.I.G. del 2009.
 12) King Just VS The Wu-Tang Clan
Quando King Just lanciò nel 1995 "Warrior's Drum", gli appassionati di hip-hop subito pensarono ad uno dei membri del Wu-Tang Clan, ma non era così.
13) Joe Sinistr VS Redman
Nel 1990 Redman e la Def Squad dettavano legge con le loro rime aspre. Poi quando nel 1994 Joe Sinistr lanciò "Unda The Sun" i fan rimasero un po' confusi.
 Leggi anche Storia del rap e dell'hip-hop: chi assomigli a chi? – Prima parte e Storia del rap e dell'hip-hop: chi assomigli a chi? – Seconda parte.