Per il Super Bowl tutta l'America si è fermata ed anche gli occhi di tutto il mondo si sono concentrati su questo grande spettacolo. Non bisogna dimenticare, come spesso accade per i non-americani, che il Super Bowl è uno spettacolo soprattutto sportivo, e pare che quest'anno sia stato un po' deludente.
I Seattle Seahawks hanno vinto il match annientando i Denver Broncos con un umiliante 43 a 8. Ma non è questo che ci interessa. Pare che anche lo spettacolo musicale non abbia soddisfatto proprio tutti, e non per la poca qualità degli artisti intervenuti, Bruno Mars e i Red Hot Chili Peppers, quanto piuttosto per la brevità del live stesso.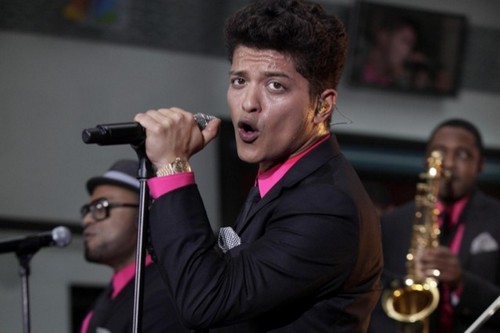 Una bella sorpresa è stata l'esibizione pomeridiana dell'ormai mitica coppia del pop Beyoncé e Jay Z. I due hanno riproposto la performance dei Grammy Awards. Però, come si diceva, i veri protagonisti dell'Halftime Show, sono stati Bruno Mars e I Red Hot Chili Peppers.
Il giovane cantante hawaiano, si è esibito con una grossa orchestra e tanta energia, regalando al pubblico brani estratti da entrambi i suoi album. Tutto è partito con un suo assolo alla batteria per poi scatenarsi con Locked Out of Heaven, Treasure e Runaway Baby. Pubblico in visibilio e Bruno Mars consacrato a stella del pop.
Arrivano poi anche i Red Hot Chili Peppers, e sulle note di Give it away tutti si lasciano andare all'onda del rock. Il cerchio si chiude di nuovo con Bruno Mars, stavolta l'atmosfera è più "intima", di sicuro sentimentale, con Just the way you are. Non ci sono stati scandali quest'anno allo show (chi non ricorda l'incidente hot di Janet Jackson?), ma solo tanto e puro divertimento, peccato che sia durato troppo poco.
Il video dell'esibizione dell'Halftime Show