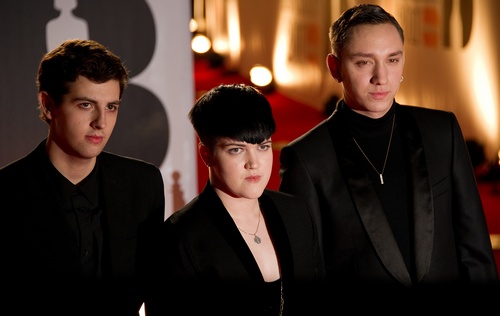 Stanno cambiando. Non è una questione relativa al sound: gli XX sono costretti ad adeguarsi ad una notorietà che gli impone altri ritmi e piccoli capovolgimenti di prospettiva, oltre a nuove metodologie di lavoro.Il loro è un successo che non si arresta, tant'è che pochi giorni fa si sono portati a casa un altro premio: "Coexist" infatti ha vinto la palma di Independent Album of the Year 2013. Niente male per dei giovanissimi.
Oliver Sim, cantante e bassista, ha messo su la band con Romy Madley Croft all'età di 15 anni, all'epoca erano un duo e frequentavano la Elliott School di Londra. È lui a parlare del lori terzo album che sarebbe già in lavorazione: "Il nuovo album potrebbe essere pronto nel 2014- 2015″, avvertendo scherzosamente che tutto questo è possibile ad una condizione: "a meno che non ci venga il blocco dello scrittore".
In effetti il loro modo di approcciarsi alla composizione pare sia dovuto cambiare per forza di cose.
Sì, abbiamo iniziato a comporre e in questo periodo stiamo cercando di scrivere durante il tour, il che è una cosa che non siamo mai stati in grado di fare: solitamente ho bisogno di stare per conto mio, tranquillo, e queste sono cose che quando sei on the road non esistono, ma in qualche modo ci stiamo riuscendo.
E mentre i loro concerti continuano, in giro per l'intero globo, stanno scrivendo dunque le loro nuove canzoni. "Ci sono intelaiature di canzoni", ha dichiarato ancora Oliver, "e demo abbozzati". Pare che il tutto lo stiano mettendo assieme durante i sound-check prima dei concerti. E c'è anche una novità: il disco dovrebbe vedere maggior preminenza delle parti vocali della cantante Romy Madley Croft. Insomma i ragazzi si stanno dando da fare.