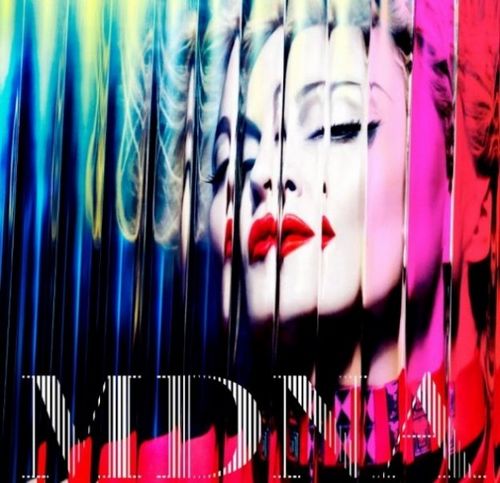 Da atteso ritorno ad annus horribilis. In questa classifica parliamo dei peggiori ritorni dell'anno appena finito. Grandi artisti pronti a conquistare le chart con i loro nuovi progetti musicali si sono ritrovati a fare i conti con un inaspettato e pesantissimo insuccesso. Non sono presenti in classifica ma meritano comunque una menzione: Sam Sparro, No Doubt, Mika e Gossip. Ecco a voi la nostra top 5 dei peggiori come back del 2012.
5. Madonna – MDNA

La regina del pop si riavvicina al suo produttore di fiducia, quel William Orbit responsabile del grande Ray of light. Sulla carta il successo sembrava scontato, nei fatti siamo di fronte al disco meno venduto di tutta la carriera di Madonna. Veronica Ciccone, inoltre, conferma il trend negativo intrapreso con l'orrendo Hard Candy. Da dimenticare i pessimi singoli, tutti clamorosi flop.
4. Scissor Sister – Magic Hour

La band di Jake Shears doveva dimostrare di aver superato il momento "no" di Night Work e invece… Magic Hour ha debuttato alla numero 104 dei dischi più venduti in Francia, alla 71 in Italia, alla 65 in Spagna, alla 35 in America. In questo ultimo caso il disco è sparito dai radar delle classifiche meno di un mese dopo la sua uscita. Magrissima consolazione pensare che il singolo Only the horses sia stato un grandissimo successo radiofonico in Italia.
3. Leona Lewis – Glassheart

Il terzo album della vincitrice di X Factor Uk doveva uscire nel 2011, l'insuccesso e le critiche ricevute con il primo singolo Collide costringono il posticipo del progetto. Arriviamo a ottobre del 2011, Glassheart (riveduto e corretto nei contenuti) vende in Uk nella prima settimana meno di 30 mila copie. Praticamente nulla rispetto al debutto e al secondo sfortunato album. In Europa Glassheart passa quasi totalmente inosservato.
2. Christina Aguilera – Lotus

The Voice e la collaborazione in Moves like Jagger facevano ben sperare Christina Aguilera. La popstar doveva tornare alla grande e far dimenticare il disastroso Bionic. Un'impresa facilmente superabile sulla carta. Lotus ha però venduto la prima settimana negli Usa circa 70 mila copie, in Gran Bretagna meno di 10 mila. Your Body ha fatto anche di peggio: la posizione più alta nella Bilboard Chart è stata la 34esima.
1. Nelly Furtado – The Spirit Indestructible

L'artista canadese è la regina dei flop di questo 2012. Il suo nuovo album riesce a vendere negli Usa – la prima settimana – circa 6 mila copie, tutti i singoli estratti sono dei grandissimi buchi nell'acqua, il tour fatica a raccogliere spettatori. Praticamente un bagno di sangue.