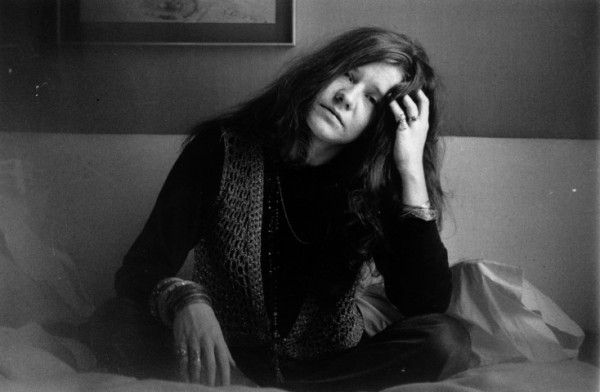 La matematica non è un'opinione? Ebbene 27 non è un multiplo di 70 e tantomeno di 100, eppure Janis Joplin vivrà per più di un altro secolo. 
Avrebbe compiuto 70 anni il 19 gennaio di questo 2013. Si è fermata a poche primavere, entrando di corsa nel maledetto club dei 27. Di corsa, come Amy Winehouse, per citare l'ultima iscritta, o come Jim Morrison, che molti hanno paragonato al lato maschile della Joplin. 
Ma anche il dna black della Winehouse aveva fatto tornare a pensare al blues di Janis, un blue note sofferto e sofferente che le dilaniava più di un pezzo di cuore per volta, a furia di rock, eccessi, ma soprattutto di quell'intensità del vivere che l'ha portata sana e salva fino a noi.
Piece Of My Heart rimane il suo successo più caldo. Brandelli caldi come il sangue che le correva in gola, grattandole le corde fino a farne uscire quel tono così roco, quella voce nera come l'essenza dell'r&b.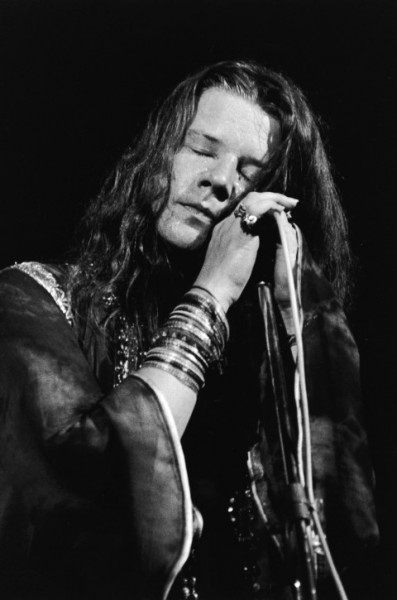 E che dire di Summertime? Nessuno hai mai dimenticato quella versione, come nessuno può scordare quell'estate e il festival di Woodstock. Ha calcato quel palco con l'anima spalancata, sposando la pace e, manco a dirlo, l'amore. E prima ancora si era esibita al Monterey Pop Festival. Un ambo perfetto che riassume un'era intera.
Erano i punti focali di un '68 mai più passato di moda. Di un movimento capace di incoronare eroi, pur senza nessuna guerra. L'eroina, ironia della sorte, le ha tolto la speranza di rimarginare tutte le ferite e ce l'ha restituita senza vita e senza morte. Un essere eterno per miracolo, Janis; già, il miracolo dell'arte che dona immortalità.
L'hanno trovata in una pozza di sangue. Affogata nei propri drammi. Intorno c'era una stanza d'albergo. Era il 4 ottobre del 70 e nel motel Hollywood si girava uno dei drammi più riusciti della storia del rock. Sì, perché riuscire a liberarla dal corpo e regalarne il cuore all'umanità per decenni significa liberare il dramma e saturarlo in storia del rock, in epica quasi.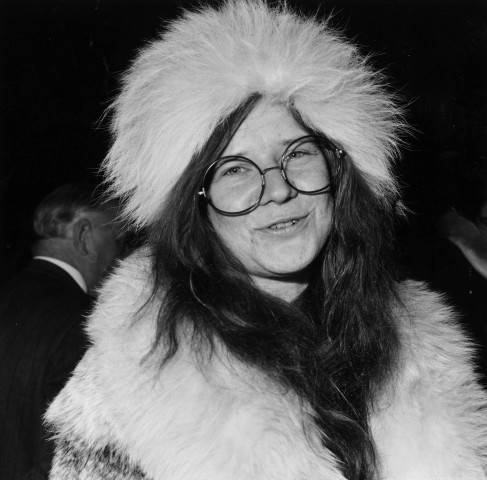 Strano poi che i necrologi siano stati scritti con quella macchina da scrivere che intitolò la carriera della Joplin. Nel giugno del '64, infatti, la giovane Janis, diplomata a pieni voti, ha preso una pausa dal college per registrare il suo primo nastro. Era luglio. Con lei suonava il chitarrista Jorma Kaukonen, quello che è poi finito nei Jefferson Airplane. Amavano entrambi il blues e ne hanno ricavato il rock acido, più in là, a furia di innesti.
E insomma, la coppia, suona e suona ancora, registrando il primo demo. Solo sette brani: Typewriter Talk, Trouble in Mind, Kansas City Blues, Hesitation Blues, Nobody Knows You When You're Down and Out, Daddy, Daddy, Daddy e Long Black Train Blues. Tutti standard blues. In sottofondo c'è, appunto, il rumore dei tasti di una macchina da scrivere, quella della moglie di Jorma, intenta a scrivere i nomi delle canzoni. La raccolta si intitola, difatti, The Typewriter Tape.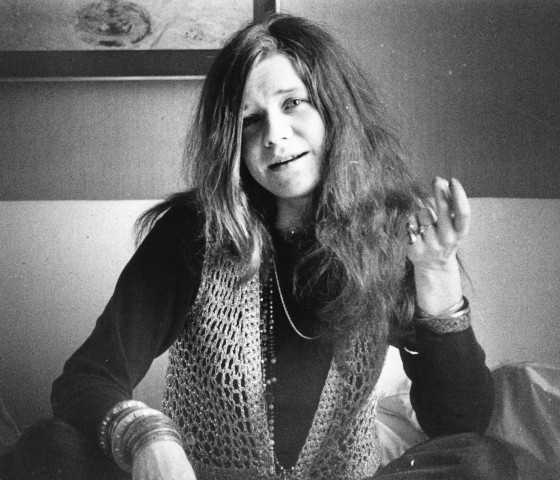 Adesso scriviamo tutti col computer. Il blues è desueto. Nessuno, o quasi, sa più cosa sia il rock acido. Woodstock è un mito che qualcuno ha provato a clonare. Tutto è cambiato. Eppure nessuno è capace di ignorare la voce di Janis Joplin. E mentre suona una sua hit alla radio, sono ancora pezzi di cuore che saltano via dal corpo e iniziano a danzare. Come in quella calda estate. Come in tante estati dopo allora. Ed è chiaro che il Summertime non finirà neppure più in là. Come non finisce in questo gelido gennaio che ne è l'ennesimo anniversario. Buon compleanno, insomma, ovunque tua sia.
Photo Credits | Getty Images