Il classico degli stereotipi musicali: morire per l'iniziale del nome sbagliata. Il rock non muore solo a 27 anni.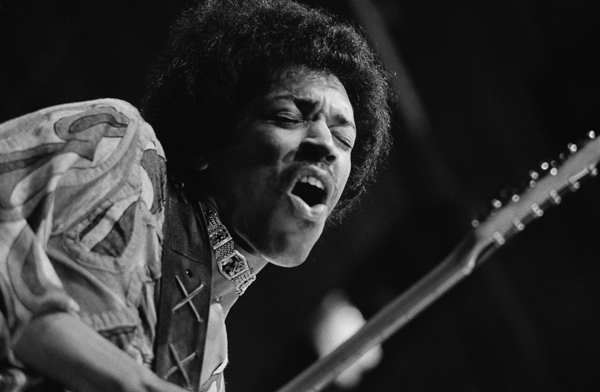 Mettiamo una cosa in chiaro e lasciamocela subito alle spalle: tutta questa faccenda della J e dei 27 è decisamente pretenziosa.
Spesso, vuoi per cultura o per abitudine, siamo portati a pensare la vita in maniera geometrica: presi due punti, tracciamo una linea. Tuttavia, come l'Olocausto insegna, applicare il rigore matematico alla vita sociale potrebbe comportare certe difficoltà. Tant'è che stereotipi e razzismi nascono proprio con lo stesso metodo: prendi tre o quattro casi (su milioni che ce ne sono) e ne azzardi una regola.
Nel caso della Maledizione, la faccenda nasce più o meno tra il '69 e il '71, triennio in cui l'amore libero e la cultura delle droghe miete quattro tra le più famose vittime del rock (Brian Jones, Jimi Hendrix, Janis Joplin e Jim Morrison): tutte di 27 anni, tutte con una J nel nome. Una volta nato lo stereotipo, la questione diventa semplice: tutto ciò che rientra in esso è una conferma alla regola, e poco importa se le casistiche contrarie siano parecchio numerose (non sono che semplici eccezioni). Se poi salta fuori che Amy Winehouse aveva un Jade nel suo nome completo, tanti saluti a tutti.
Sono quindi nate due correnti di pensiero: la Maledizione della J e il Club dei 27. Spiegare entrambe a questo punto è pressoché inutile. Ma come dicevamo prima, la faccenda è totalmente pretenziosa. E un mucchio di salme con la J nel nome è sicuramente un ottimo pretesto per ascoltare 10 capolavori.
10. Amy Winehouse – Love Is A losing Game

Che ci piaccia o meno, bisogna ammettere che Amy Winehouse è stato un punto di riferimento per la musica nazionale e straniera di questi ultimi anni. Da Giusy Ferreri ad Adele, l'intero genere del soul è stato completamente rimodernato e rilanciato (con il pessimo nome di Jazz-pop, ma tant'è), incorrendo anche in quel pubblico che poco apprezza la black music. Ufficialmente Amy è morta durante l'assunzione di alcolici, ufficiosamente era sempre fatta come una pigna.
9. Johnny Cash & Joe Strummer – Redemption Song

Nessuno li ha mai inseriti nella maledizione. Eppure sono due nomi con la J, e nondimeno sono morti. Il vocalist dei Clash ci ha lasciati con un infarto alla fine del 2002, e giusto pochi giorni fa gli è stata dedicata una piazza a Granada. Johnny invece è morto a 73 anni per diabete o forse per troppa dolcezza, visto che erano passati solo pochi mesi dalla dipartita della moglie, la tanto amata June. Eh sì, anche lei.
8. The Rolling Stones – The Last Time

Brian Jones fu trovato annegato nella sua piscina, l'uso di droghe non fu mai del tutto confermato. Ma probabilmente non ce n'era nemmeno bisogno. Una vita turbolenta, sia dal punto di vista fisico che sentimentale, che stemperava solo con l'amore della musica: rischio di paternità a 17 anni, problemi disciplinari a scuola, furti sul lavoro per comprare strumenti musicali. Secondo Keith Richards fu lui a dare il nome Rollin' Stones alla band. Eclettico come pochi, si può dire che con la sua morte sia stato il primo fondatore dei J27.