Una tappa obbligatoria nel mondo della musica. I pezzi indimenticabili di colei che maggiormente ha saputo fondere blues, soul e hard rock.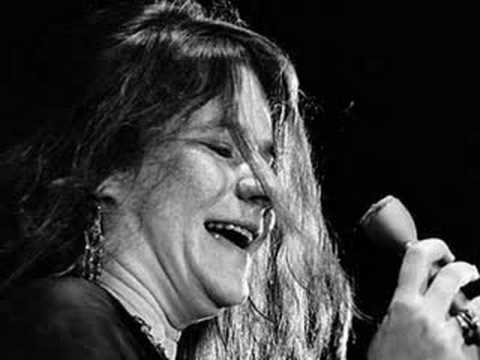 "Se ti ricordi degli anni 60, vuol dire che non c'eri". Un vecchio motto, il cui significato lisergico è ormai scontato e desueto. Eppure, nonostante viviamo in un'epoca che ha imparato a idolatrare qualsiasi sostanza o stile di vita votati all'alterazione dei sensi, siamo felici di ricordare gli anni '60. Erano gli anni delle contestazioni studentesche, di Martin Luther King, dello stile di vita hippie, del peace, del love e del passate 'sta canna. Dei vari Monterey e Woodstock, delle voci e dei performer che siamo fieri di non aver dimenticato. Cantanti come Janis Joplin, la festeggiata di quest'oggi.
10. Ball & Chain (live at Monterey Pop Festival)
L'inizio di tutto, ma sarà meglio essere precisi. Janis era già in attività da qualche tempo, e insieme ai Big Brother And The Holding Company aveva girato la California per qualche mese. Ma è con questa esibizione che arriva la fama, quella vera: una canzone di Big Mama Thornton, suo mito di sempre, eseguita con rabbia, sensualità e tantissimo cuore. E' l'inizio del mito.
9. Summertime
Cheap Thrills, sempre suonato con i Big Brother, è uno di quegli album che non puoi scaricare da internet, né avere su cd. Il suo formato perfetto è il vinile, fosse solo per la cover del più grande fumettista underground di sempre: Robert Crumb. Summertime è il pezzo contemplativo per eccellenza, da ascoltare in stanza con luci basse, preferibilmente al crepuscolo.
8. Cry Baby
Un classico di sempre. Uno di quelli conosciuti anche da chi ne sa poco di anni '60 (pur non avendoli vissuti). Da un originale di Garnet Mimms and the Enchanters, la rivisitazione di Joplin solista rappresenta l'esegesi del rock misto al blues, con un pizzico di soul. Uno dei pezzi più imponenti del disco Pearl.