Il frontman dei Foo Fighters, Dave Grohl, ha rivelato di non aver visto il recente documentario su Kurt Cobain, "Cobain: Montage of Heck".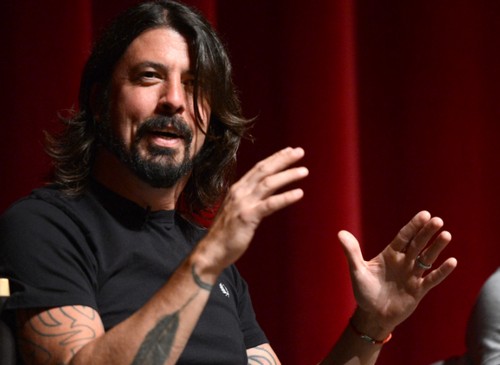 L'ex batterista dei Nirvana, che non ha potuto contribuire al film con un'intervista a causa dei troppi impegni, ha rivelato di essere "terrorizzato" all'idea di vedere il documentario:
Tutti i filmati di lui da bambino, penso che mi renderebbero triste. Quella roba dark alla fine penso che potrebbe deprimermi.
In effetti Grohl aveva rilasciato un'intervista per il documentario ma il regista ha rivelato che ormai era troppo tardi per inserirla nel film.
Di recente il frontman dei Melvins, Buzz Osborne, ha dichiarato che il 90% di "Montage of Heck" è fatto da "stronzate" e ha aggiunto:
Non penso che sia una bella eredità per lui… So che non è vero. È così semplice. Penso che tante persone abbiano provato ad ingannarsi nel credere che tutto, o gran parte di quello che hanno visto su Cobain in quel film, era la realtà perché era completamente autorizzato e c'erano i membri della famiglia.
Insomma, "Cobain: Montage of Heck" è un film che continua a far discutere, anche dopo la sua uscita.