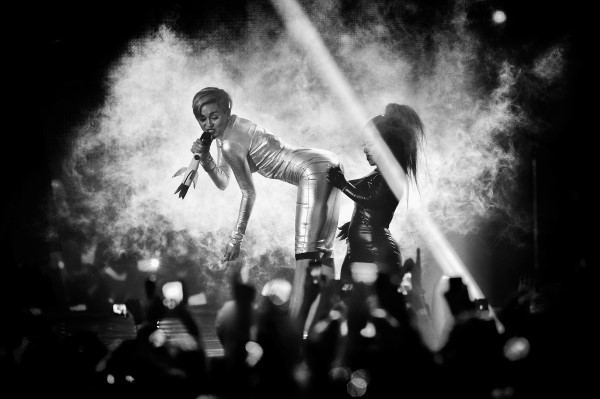 E' andato tutto più o meno come previsto l'edizione 2013 degli European Music Awards. Eminem, che tra pochi giorni arriverà sul mercato discografico con il suo nuovo album, ha sbancato tutto portandosi a casa, oltre a un bel po' di riconoscimenti nelle varie categorie, anche uno dei premi più ambiti, il Global Icon Award, il premio Ema alla carriera.
Il grande spettacolo dello Ziggo Dome di Amsterdam sarà ricordato più per le esibizioni che si sono tenute sul nuovissimo palco predisposto per l'occasione che per i premi che hanno visto trionfare i soliti noti.
I vincitori degli EMA 2013
"Best song":
Bruno Mars, "Locked out of heaven"
"Best hip hop":
Eminem
"Best alternative":
Thirty Seconds To Mars
"Best female":
Katy Perry
"Best male":
Justin Bieber
"Worldwide act":
Chris Lee
"Best video":
"Wrecking ball", Miley Cyrus
"Best live:"
Beyoncé
"Best rock":
Green Day
"Best electronic":
Avicii
"Best look":
Harry Styles
"Best world stage":
Linkin Park
"Biggest fan":
Tokio Hotel
Questi i vincitori degli Eurpean Music Awards per questo 2013 – il prossimo anno lo show si terrà a Glasgow – che ha visto sfilare sul palco in qualità di ospiti e premiati gli artisti più in vista di questi ultimi tempi: da Eminem ad Afrojack, da kety Perry a armin Van Bureen e, per finire, la coppia (scoppiata) composta da Miley Cyrus e Robin Thicke che, per non incappare in altre critiche, hanno deciso di non esibirsi insieme.