Finalmente oggi, 18 settembre, esce il nuovo album di Lana Del Rey, "Honeymoon", un disco con 13 brani inediti e una splendida cover di Nina Simone.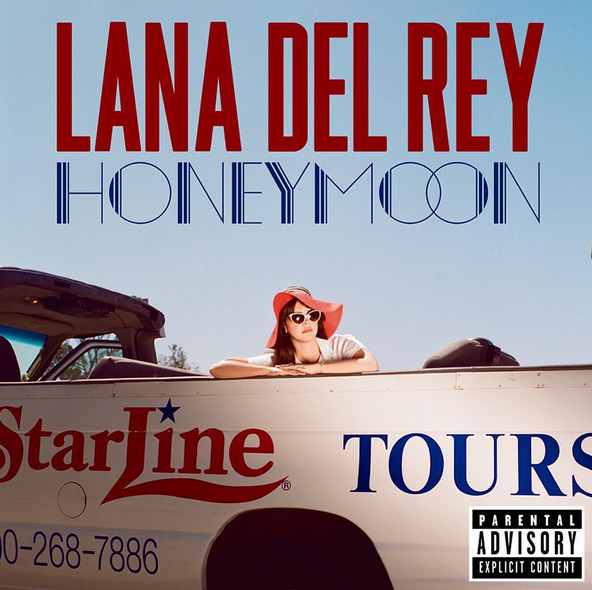 In questi giorni la Del Rey ha lanciato continuamente tanti teaser di alcuni brani presenti nel disco e adesso finalmente possiamo ascoltarlo per intero. Ecco l'audio disponibile su Spotify.
Dal primo ascolto l'album sembra già entusiasmare i fan, che ritrovano quella malinconia e quella atmosfera sognante di cui si erano innamorati nel primo lavoro "Born to die". Più pop si era dimostrato l'ultimo disco, "Ultraviolence", che però non ha riscosso il successo sperato. Che "Honeymoon" sia la rivincita dell'artista newyorkese?
Trai brani presenti, come detto, c'è un'interessante versione di "Don't Let Me Be Misunderstood" di Nina Simone e una canzone particolare che "parla" un po' italiano, si tratta di "Salvatore", la traccia numero 10 dell'album.
Happy Birthday Honeymoon Download on iTunes: http://t.co/ocjb3OQxvN CD and Vinyl: http://t.co/Wd7nDGI3cJ pic.twitter.com/nIty9iFUUm

— Lana Del Rey (@LanaDelRey) 18 Settembre 2015
L'album, oltre che su store digitali e in CD, è disponibile anche in vinile, in una romantica versione rossa e in edizione limitata.  
Special Edition Vinyl from Urban. X pic.twitter.com/SVEYdmxjTG — Lana Del Rey (@LanaDelRey) 22 Agosto 2015