Sembrano passati secoli dall'ultima volta che abbiamo ascoltato qualcosa di nuovo da Lorde. Sappiamo comunque che ha avuto un'estate piuttosto impegnata, è apparsa sul palco di Taylor Swift, ed è stata vista alla sfilata Yeezy nonostante un occhio malandato.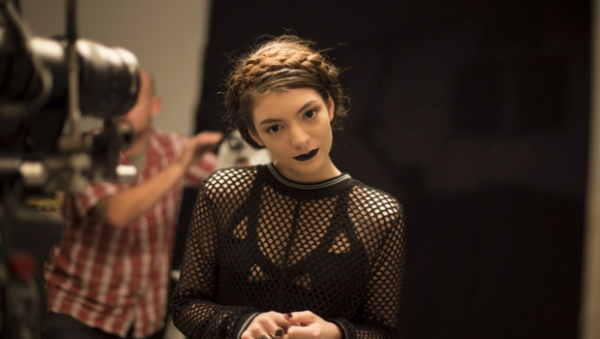 Comunque, l'estate è ormai passata, così come l'infezione oculare e novità arrivano sul fronte nuova musica. A portarle sono i Disclosure, che annunciano la loro ultima collaborazione con Lorde.
Per il prossimo album del duo di musica elettronica, "Caracal", sembrano esserci tantissime e fortissime collaborazioni, da Sam Smith a The Weeknd, fino ad arrivare, come dicevamo, a Lorde. Insomma, l'album sembra essere un vero mix di giovani talenti.
Nel video che vi mostriamo di seguito è possibile ascoltare tutti i pezzi del disco scegliendo proprio l'artista che preferite. E se questo è Lorde, allora, per chi non l'avesse riconosciuta, è la figura in blu con i lunghi capelli, in basso a sinistra. Il brano in questione si chiama "Magnets".
Ricordiamo che l'album dei Disclosure uscirà il 25 settembre:
Ciao Italia! Our new album CARACAL is coming on Sept 25th! But you can listen to it during a special listening session, in Milan, at TOM.