Era il luglio del 1983 quando sulla scena musicale si presentò per la prima volta una ragazza di 25 anni, di origini italiane e neanche molto bella.
In pochi ci avrebbero scommesso, nessuno avrebbe mai pensato che quella ragazza bruttina sarebbe diventata Madonna, la regina del pop, che in trent'anni di carriera ha saputo attraversare incolume tutte le mode e i gusti musicali.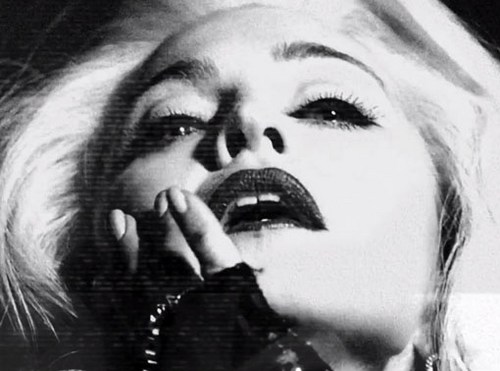 A breve (il 16 agosto) Madonna compirà 55 anni. A vederla sembra ancora una ragazzina, ma non quella che nel luglio del 1983 esordiva nel mondo della musica con un disco che portava semplicemente il suo nome, Madonna. Di tempo ne è passato e Madonna non ha mai smesso di cambiare e di rinnovarsi per essere sempre al passo con i tempi e per poter continuare ad essere la regina del pop.
Aveva 25 anni Madonna all'epoca del suo esordio. Ora ne ha 30 in più ed è molto diversa da allora. Certo, già da allora Madonna non spiccava per le sue doti vocali, ma fin da subito ha saputo imporsi con il suo stile, già da allora discutibile, e con il suo modo di essere.
Passa neanche un anno e Madonna dà dimostrazione di quello che è capace pubblicando il suo secondo album, Like a virgin, che venderà qualcosa come 21 milioni di copie in tutto il mondo. E' l'album di Material Girl, di Angel, Dress You Up e Over and Over.
Ma Like a virgin è anche l'album che contiene Into the Groove, brano che fa parte della colonna sonora di Cercasi Susan Disperatamente, film nel quale Madonna interpreta il ruolo di Susan.
Il ruolo di Susan nel film di Susan Seidelman segna il debutto di Madonna nel mondo del cinema con un ruolo da protagonista.
Con Like a virgin Madonna sembra aver trovato il suo stile e sarà con questa immagine che si imporrà al mondo. Nel 1986 arriva il terzo album di Miss Ciccone, True Blue, che nel frattempo si era anche sposata con Sean Penn. L'album è dedicato a lui.
Tra le canzoni di True Blue c'è anche Live to Tell, canzone inserita nella colonna sonora di A distanza ravvicinata, dove il protagonista è proprio Sean Penn.
Passano tre anni e Madonna pubblica il quarto album. Si tratta di Like a Prayer, per il quale decide di dare una rinnovata al suo look. Da bionda diventa bruna e inizia a vestire in modo più serio e raffinato.
L'album è molto più intimo rispetto ai precedenti e Madonna, che nel frattempo ha visto naufragare il suo matrimonio con Sean Penn, sembra fare una riflessione sulla sua vita e sulla sua carriera.
Nell'album Like a prayer c'è anche il duetto tra la regina e il re del pop: Madonna e Prince scrivono a quattro mani Love Song e la interpretano insieme.