Come direbbero con tristezza i fan dei One Direction: tutte le cose belle finiscono. Ci riferiamo all'On the Road Again Tour della band, giunto al termine con il concerto di Sheffield lo scorso 31 ottobre.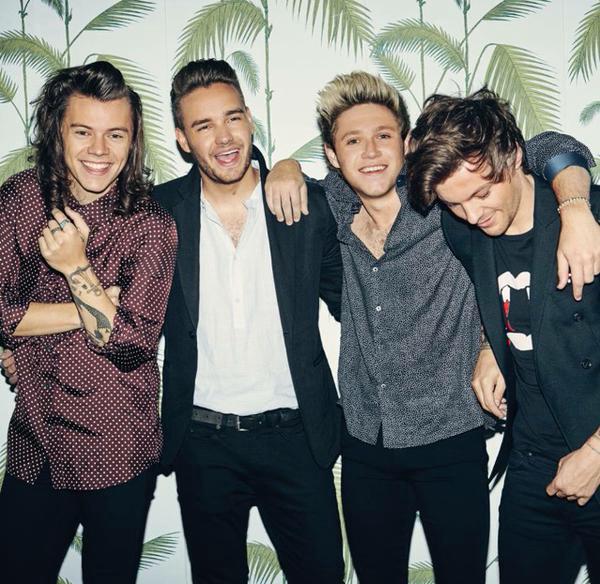 Si è trattato di un concerto anche commovente, che in molti hanno avvertito come l'ultimo in tutti i sensi. Secondo alcuni, quella che i ragazzi hanno annunciato come una pausa, potrebbe trasformarsi in qualcosa di più lungo, un vero e definitivo addio.
Harry, Liam, Louis, Niall hanno chiuso con lunghi abbracci, discorsi e qualche lacrima, senza contare quelle delle directioner.
"There's no other love like the love from a brother." Lilo hug last night! #OTRASheffield3 pic.twitter.com/ayIioKH1BZ

— Nouis Updates (@nouisnewsonline) 1 Novembre 2015
NIALL WAS CRYING ME *BLASTS OFF WITH TEARS IN MY EYES* #OTRASheffield3 pic.twitter.com/VRrPoSxQ53

— Muskan. (@CRACKLESHIRE) 1 Novembre 2015
Anche se il gruppo lancerà a breve il nuovo album, "Made in the AM", non è previsto un tour a supporto. Tuttavia qui e lì ci sarà qualche performance, come sul palco degli American Music Awards.
Di certo però i fan non sono pessimisti e sperano anche che possa esserci una reunion, con Zayn Malik, fra qualche tempo.
Intanto, a proposito di Malik, durante l'evento del Music Industry Trusts Award, pare che Simon Cowell, salito sul palco a ritirare diversi premi, abbia fatto una battuta sull'ex One Direction, chiedendosi ironicamente: "A chi manca Zayn Malik?". Pare che questa battuta abbia generato il gelo e un certo imbarazzo, soprattutto da parte dei One Direction, sul palco con lui.
Forse è ancora presto per i ragazzi ironizzare su Zayn, che con loro ha condiviso gran parte del cammino.