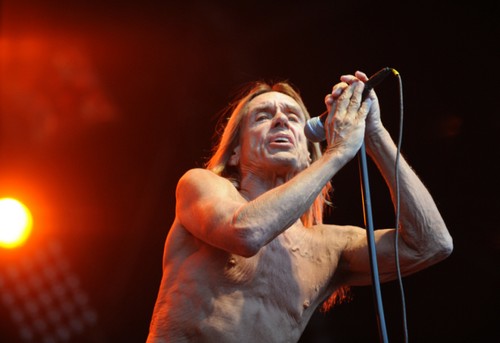 Gli Stooges sono ancora vivi. Il tempo non li ha scalfiti, e neppure tutte le lacerazioni che si sono auto-inferti, in show al limite della decenza e dell'umana tolleranza del dolore, gli hanno impedito di attraversare dignitosamente questi cinque decenni a suon di rock'n'roll. Anzi, eccoli pronti ad un nuovo album.
Si intitola "Ready to Die" ed uscirà il 30 aprile prossimo. Il bassista Mike Watt, già un paio di mesi fa, aveva garantito che "il disco suona molto più vicino a Raw power che a Fun house," ovvero che si tratta di un ritorno in piena regola al sound dell'epoca d'oro della band.
Iggy Pop e i suoi Stooges hanno terminato le registrazioni. A produrre il tutto c'è il chitarrista James Williamson; al  mixaggio, svolto ai Village Recorders Studio, c'è invece Ed Cherney, collaboratore storico del gruppo; ed è proprio lui ha lasciare trapelare un po' di informazioni in più su "Ready to die".
"È un album alla vecchia maniera. È grezzo. Ci sono delle canzoni grandiose, ma non grandi ritornelli: loro sono l'anti Cristo degli inni. I testi sono perfetti, Iggy sa esattamente cosa dire: sta guardando il mondo intorno a sé", ha dichiarato appunto Cherney.
Ma neppure Iggy sta in silenzio, anzi, nel primo dispaccio pubblicato in merito all'album il signor Pop parla chiaro: "Le motivazioni che mi spingono a fare un nuovo disco con questa band, a questo punto, non sono più solo personali", ha dichiarato e ha continuato, smentendosi un po': "E' solo una mia cazzo di idea di fare ancora dei cazzo di dischi con un cazzo di gruppo anche se siamo diventati vecchi. Non è che saliamo a trastullarci su un palco solo per farci una barca di fottutissimi soldi".
Non si dovrebbe trattare quindi della solita reunion, o almeno lo si spera..