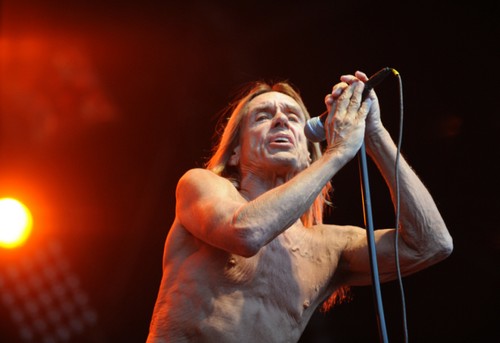 Nessuno ci avrebbe scommesso.  Invece gli Stooges sono ancora vivi, eccome.Il tempo non li ha scalfiti, e neppure tutte le lacerazioni che si sono auto-inferti, in show al limite della decenza e dell'umana tolleranza del dolore, gli hanno impedito di attraversare dignitosamente questi cinque decenni a suon di rock'n'roll. Anzi, eccoli pronti ad un nuovo album.
Il bassista Mike Watt, già un paio di mesi fa, aveva garantito che "il disco suona molto più vicino a Raw power che a Fun house" ovvero che si tratta di un ritorno in piena regola al sound dell'epoca d'oro della band.
Adesso però pare che l'ipotesi sia confermata. Infatti, Iggy Pop e i suoi Stooges hanno terminato le registrazioni e sono, quindi, ai nastri di partenza. La veterana proto-punk band di Detroit avrebbe finalmente concluso la realizzazione di un album, atteso ormai da cinque anni, che potrebbe essere battezzato Ready to die. E in effetti il titolo ci sta: erano pronti a morire già nei primi 70, figurarsi adesso che sono grandicelli.
A produrre il tutto c'è il chitarrista James Williamson; al  mixaggio, svolto ai Village Recorders Studio, c'è invece Ed Cherney, collaboratore storico del gruppo; ed è proprio lui ha lasciare trapelare un po' di informazioni in più su Ready to die.
È un album alla vecchia maniera. È grezzo. Ci sono delle canzoni grandiose, ma non grandi ritornelli: loro sono l'anti Cristo degli inni. I testi sono perfetti, Iggy sa esattamente cosa dire: sta guardando il mondo intorno a sé
ha dichiarato appunto Cherney.
Non c'è ancora, però, nessuna data di pubblicazione, sebbene sembri che i brani Gun e I got a job but it don't play shit siano presenti in tracklist. Due canzoni che rendono comunque già abbastanza chiarezza sugli intenti. Insomma gli Stooges non sono invecchiati e hanno meno timori del solito. La bomba è pronta a deflagrare.