Siamo nel 2013. Di censura non si dovrebbe più sentire parlare, eppure se ne parla, ma nei tempi e nei modi proprio del XXI secolo.
La nuova frontiera è su Internet, proprio lì dove non dovrebbe esserci, e colpisce qua e là, ma non a caso. E così, questa volta, la scure della censura si è abbattuta su David Bowie che ieri si è visto oscurare per qualche ora il suo nuovo video The Next Day.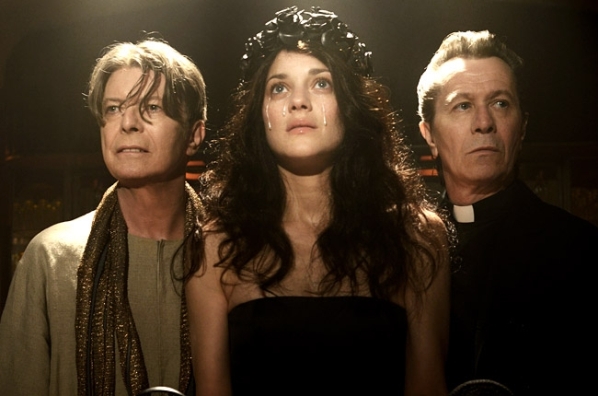 Grande scalpore fin dalle prime ore del mattino, ieri, quando sul canale Vevo del Duca Bianco è comparso il video di The next day, nuovo singolo estratto dall'album del ritorno del grande David: un gran bel video, concettuale come solo lui sa esserlo, con una grande regia – dirige Floria Sigismondi – e il contributo di Gary Oldman e di Marion Cotillard.
Fin qui nulla di male ma poi appare lui, il Duca, vestito in abito francescano, seguito da Gary Oldman nei panni di un prete avvezzo al vizio e la santa peccatrice interpretata dalla Cotillard. Il tutto in un set che ricorda i peggiori bar di Caracas.
Il video è davvero bello ma da molti è stato considerato blasfemo. In effetti il suo contenuto è particolarmente forte ed evocativo, ma non sembra, almeno a mio parere, aggiungere molto agli orrori della realtà.
Ma YouTube lo ha ritenuto non adatto e lo ha oscurato. La prima motivazione è stata che il suo contenuto del video viola le condizioni di servizio di Youtube. Motivazione che convince poco, non perché non sia plausibile, piuttosto perché capita sempre che la censura si abbatta quando si toccano certi argomenti.
David Bowie – The Next Day – Video
Comunque sia, in serata il video è stato ripristinato, anche se ora compare la scritta Explicit e si deve dichiarare di essere maggiorenni per accedere al contenuto. Poco male: il video è disponibile liberamente su tantissime altre piattaforme.
In tutto questo, come sempre accade in situazioni del genere, a vincere non è la censura, ma il censurato che assurge al ruolo di vittima e, quindi, si bea di tutto il rumore creato intorno al fattaccio.
E le vendite aumentano.