Era il 13 luglio del 1973 quando i Queen arrivarono per la prima volta nei negozi di dischi. L'album non poteva che chiamarsi Queen, un nome destinato a restare scritto negli annali della musica per molto, moltissimo tempo.
Sono passati quarant'anni da quel giorno e nel frattempo sono successo talmente tante cose che si è quasi persa la memoria di quando i Queen erano un gruppo formato da studenti universitari nei quali nessuno credeva.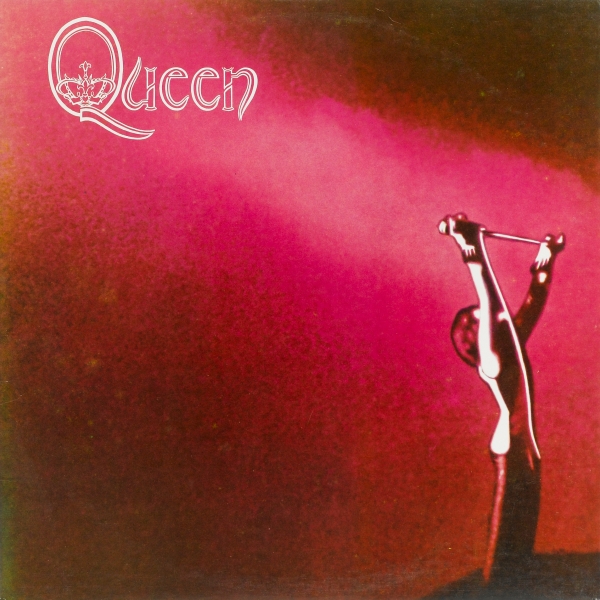 L'uscita di Queen, il primo disco dell'omonima formazione, fu anticipato dal singolo Keep Yourself Alive.
E' l'inizio di una storia lunga quaranta anni che non è finita neanche dopo la tragica morte di Freddie Mercury. I Queen, già da questo loro primo lavoro, fanno capire al mondo quale sarà il loro tipo di musica. In questo primo album le sonorità sono prettamente hard rock, come non mancano anche influenze folk, progressive e glam.
Non c'è dubbio che questo funky, energico quartetto inglese abbia tutti gli strumenti necessari per rivendicare l'abdicato trono heavy-metal degli Zep, oltre che per diventare una forza veramente influente nel mondo del rock. Il loro album di debutto è eccellente
Questo il commento di Rolling Stones, al quale ne seguirono altri tutti egualmente entusiastici. Ma la genesi di Queen non fu facile, anzi, il disco fu pubblicato dopo circa molto tempo la fine delle registrazioni, anche queste protrattesi per circa due anni.
Queen fu registrato ai Trident Studios e ai De Lane Lea Studios di Londra, ma solo quando questi non erano occupati da altri artisti che pagavano per averli. Nonostante le difficoltà di registrazione e di pubblicazione, Queen fu subito un successo: negli Stati Uniti raggiunse l'83° posto della classifica; Seven Seas of Rhye, suonato per la prima colta dal vivo al Top of the Pops, arriverà al 45° posto di quelle inglesi, mentre l'album riuscirà addirittura ad arrivare alla 24° posizione.
Tutto ciò che viene dopo è storia ben nota. I Queen sono una band che ha cambiato la faccia della musica e che ha avuto, e continua ad avere, una grandissima influenza anche adesso, nonostante siano passati 40 anni dalla pubblicazione di questo loro primo album, al quale ne sono seguiti quindici, e quasi 22 dalla morte di Freddie Mercury, l'anima dei Queen.
Queen – La tracklist
Lato A

Keep Yourself Alive
Doing All Right
Great King Rat
My Fairy King 
Lato B

Liar
The Night Comes Down
Modern Times Rock 'n' Roll
Son and Daughter
Jesus
Seven Seas of Rhye…