Per festeggiare uno dei più grandi rocker viventi in assoluto, eccovi una chart che affianca i pezzi più famosi a quelle rarità che vi pentirete di non aver mai ascoltato prima d'ora.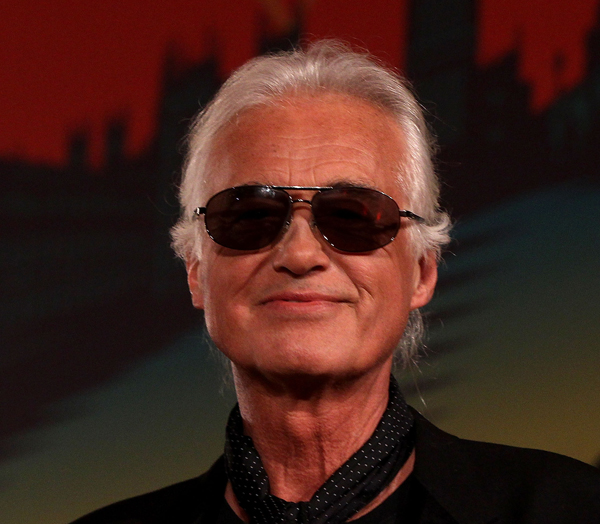 69 anni e non sentirli. Essere un grande della musica da più di 50 anni, senza essere mai stato dimenticato. Sono traguardi che in pochi possono permettersi, soprattutto senza dover produrre un disco ogni dieci minuti, come molti suoi contemporanei sono costretti a fare. Jimmy Page è molto più che una vertebra nella spina dorsale del rock: è parte fondamentale dell'intero filamento nervoso che si dipana lungo tutto il corpo della Musica. Senza di lui il rock sarebbe nato monco, e quest'ora il genere imperituro sarebbe stata la polka. Ecco dieci pezzi, tra rarità e successi, dell'uomo che ha migliorato la musica nei nostri cuori.
10. The Yardbirds feat. Jimmy Page – Happenings Ten Years Time Ago

Quel pezzo che avresti voluto conoscere da anni. Il corteggiamento tra Page e gli Yardbirds è una storia antica e complessa: dapprima momentaneo bassista, poi riluttante sostituto di Eric Clapton, e infine colui che portò Jeff Beck nella band. Questa canzone è un assaggio delle cose che avrebbero potuto essere, con Jeff Beck alla chitarra e John Paul Jones al basso. I tre si piacquero così tanto che avrebbero realizzato un disco a partire da quello stesso anno.
9. Led Zeppelin – Black Dog

Parlare di Jimmy Page senza entrare nell'argomento Zeppelin sarebbe un vero e proprio sacrilegio. La voglia di John Paul Jones di comporre un pezzo dai riff iperbolici, misto ai continui avvistamenti di un labrador retriever presso gli studi di registrazione, diede vita alla canzone d'amore più geniale di quegli anni.
8. The Firm – Radio Active

Comincia quasi come una barzelletta: ci sono Jimmy Page, Paul Rodgers dei Free (poco tempo fa anche dei Queen) e Chris Slade, ex Manfred Mann, ex Uriah Heep e futuro batterista degli Ac/Dc. I tre si uniscono a Tony Franklin, bassista prezzemolino tra le band di vari artisti, e creano un gruppo dal gusto tipicamente anni 80. Il loro omonimo album di debutto, uscito il 1985, resta al top una sola settimana, un chiaro segno che i tempi erano ormai cambiati.