Dopo la serata di apertura svoltasi ieri con la grande esibizione di Lady Gaga, che per l'occasione ha presentato in anteprima sette brani di ARTPOP, il suo prossimo album che uscirà a novembre, l'iTunes Festival entra da questa sera nel pieno del programma.
Tanti gli artisti presenti, questa sera si inizia in bellezza con l'esibizione dei Sigur Ros, ma la lista di artisti che interverranno è lunga e sostanziosa.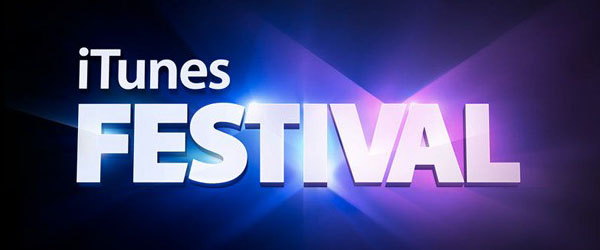 A sostenere la presenza di così tanti artisti all'iTunes Festival 2013 non poteva che essere la Apple, che dal 2007, anno di inizio di questa manifestazione, si impegna per portare a Londra un mese di musica gratuita, con una selezione degli artisti più quotati del momento.
Dopo l'apertura in grande stile con Lady Gaga, l'iTunes Festival 2013 continuerà con ben altri 60 concerti, che potranno essere seguiti in diretta da tutti coloro che possiedono un dispositivo Apple grazie all'applicazione ufficiale iTunes Festival London 2013 disponibile gratuitamente in App Store, recentemente aggiornata alla versione 4.1. 
iTunes Festival 2013 – Il programma ufficiale
Lunedì 2 Settembre: POLIÇA e Sigur Rós
Martedì 3 Settembre: PHOX e The Lumineers
Mercoledì 4 Settembre: Fenech-Soler e Paramore
Giovedì 5 Settembre: Eliza Doolittle e Rizzle Kicks.
Venerdì 6 Settembre: Palma Violets e Queens of the Stone Age
Sabato 7 Settembre: Little Green Cars e Phoenix.
Domenica 8 Settembre: The 1975 e Bastille.
Lunedì 9 Settembre: Drenge e Arctic Monkeys.
Martedì 10 Settembre: Valerie June e Jake Bugg.
Mercoledì 11 Settembre: Jimmy Eat World e Kings of Leon
Giovedì 12 Settembre: Tom Odell e Elton John
Venerdì 13 Settembre: Henrik B e Avicii
Sabato 14 Settembre: Janelle Monáe e Chic Featuring Nile Rodgers
Domenica 15 Settembre: The Olms e Vampire Weekend
Lunedì 16 Settembre: Bahamas e Jack Johnson.
Martedì 17 Settembre: Agnes Obel e Ludovico Einaudi
Mercoledì 18 Settembre: The Family Rain e Thirty Seconds to Mars
Giovedì 19 Settembre: Schoolboy Q e Kendrick Lamar
Venerdì 20 Settembre: Skinny Girl Diet e Primal Scream
Sabato 21 Settembre: Dan Croll, Bipolar Sunshine, Gabrielle Aplin e HAIM
Domenica 22 Settembre: Ellie Goulding
Lunedì 23 Settembre: Lawson e Jessie J
Martedì 24 Settembre: Aloe Blacc e Robin Thicke
Mercoledì 25 Settembre: NO CEREMONY/// e Pixies
Giovedì 26 Settembre: Naughty Boy e Tinie Tempah
Venerdì 27 Settembre: Dizzee Rascal
Sabato 28 Settembre: John Legend
Domenica 29 Settembre: Mikky Ekko e Justin Timberlake
Lunedì 30 Settembre: Icona Pop, Iggy Azalea e Katy Perry