E' iniziato l'iTunes Festival e, come annunciato, la serata di apertura avrebbe segnato il grande ritorno di Lady Gaga dal vivo, dopo il brutto infortunio che l'ha costretta a cancellare le ultime tappe del suo tour.
Un primo banco di prova Lady Gaga lo ha affrontato durante la serata di premiazione degli MTV Video Music Awards, ma in quella sede Gaga ci ha 'deliziato' solo con Applause. L'altra sera, invece, di nuovi brani ne ha cantanti ben sette.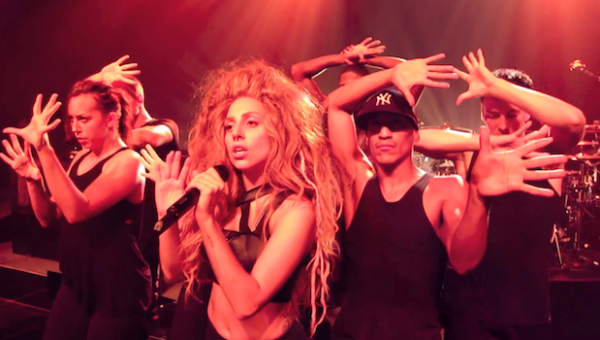 Avevamo già trattato l'argomento, mostrando i piccoli video che Mother Monster aveva registrato durante le prove del grande concerto, che si è tenuto ieri alla Roundhouse di Londra. Per chi si fosse perso la diretta, qui sotto ci sono tutti e sette i video delle esibizioni.
Le sette esibizioni di Lady Gaga all'iTunes Festival 2013
Lady Gaga – Aura
Lady Gaga – Manicure
Lady Gaga – ARTPOP
Lady Gaga feat. T.I. – Jewels and Drugs
Lady Gaga – Sex Dreams
Lady Gaga – Swine
Lady Gaga – I wanna be with you 
Lady Gaga – Applause
Lady Gaga ha dato prova di essere tornata in forma dopo l'infortunio, anche se i dubbi sull'accoglienza che verrà riservata ad ARTPOP alla sua uscita (prevista per l'11 novembre 2013), visto che non tutti i fan sono stati felici di questa svolta artistica.