In queste ore si sta scatenando il web su quella che sarà la data di uscita del nuovo album dei One Direction.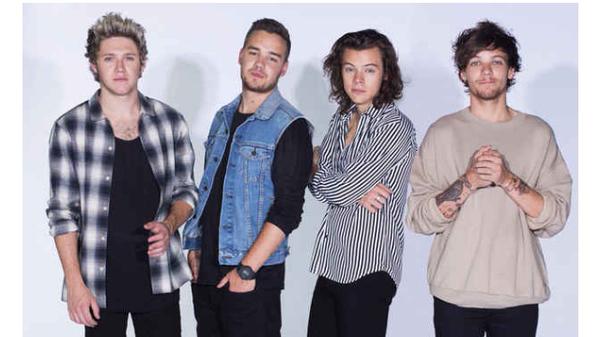 Anche se si suppone che il loro nuovo disco possa uscire a novembre, come di consueto, sono in molti a credere che l'album uscirà in questa settimana, qualcuno lo dava pubblicato già ieri e c'è chi dice che oggi, 11 settembre, sia la data ufficiale di uscita.
Purtroppo, però, di ufficiale non c'è nulla, e allora com'è nata tutta la storia? Da quando i One Direction hanno pubblicato "Drag Me Down", i fan non hanno atteso altro che una data d'uscita per il nuovo album e Siri, l'ultima app iOS, sembra averli accontentati.
Alla domanda "Quando uscirà il nuovo il nuovo album dei One Direction?" Siri ha risposto: "Giovedì, 10 settembre 2015". Certo si può benissimo essere scettici rispetto a quanto dice un robot, e infatti molti fan non si sono fidati e hanno cercato di approfondire la questione.
If one direction drop their album tonight I will lose what little chill I have left. I just asked my Siri… pic.twitter.com/udcY8A1Inz

— [Ash]⚡️ (@anicole90s) 10 Settembre 2015
Hanno chiamato la catena di negozi Walmart e hanno chiesto quando sarebbe stato possibile acquistare questo agognato nuovo album della band e la risposta è stata venerdì 11 settembre 2015.  
SO SOME OF MY FRIENDS AND I CALLED WALMART AND THEY CONFIRMED THAT THE BOYS 5TH ALBUM COMES OUT FRIDAY IM SCREAMING pic.twitter.com/Lj7PjPCtAw

— madison ¨̮ (@teazinghes) 10 Settembre 2015
Da qui nasce la "psicosi" da data di uscita, ma dove sta la verità? Ha ragione Siri, Walmart o le voci che vogliono il disco in uscita a novembre?
Secondo molti, i negozi hanno risposto dando anche il titolo del nuovo album, il primo senza Zayn Malik, e cioè "Everything We Know". Insomma, tante, troppe informazioni e nessuna conferma ufficiale, ma in caso di novità vi terremo aggiornati.