Come nel primo film della Nicchiarelli, Cosmonauta, ecco una soundtrack tutta torinese, con Subsonica e Gatto Ciliegia Contro Il Grande Freddo.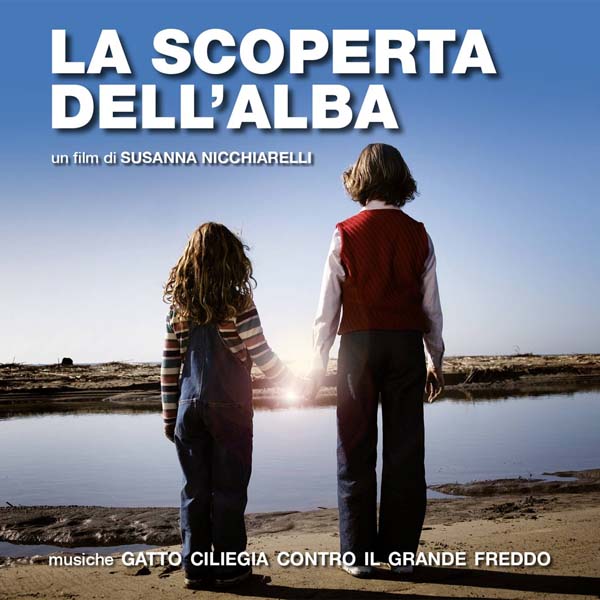 Titolo: La Scoperta Dell'Alba
Regista: Susanna Nicchiarelli
Anno: 2013
Lo strano caso di Caterina, una bimba abbandonata misteriosamente dal padre, che si troverà trent'anni dopo a parlare telefonicamente con la se stessa del passato. Follia o una concreta occasione per salvare il genitore? Susanna Nicchiarelli torna alla macchina da presa per una storia che fonde film alla Frequency con il ricordo italiano degli Anni Di Piombo. Con lei, Margherita Buy e Sergio Rubini.
La Scoperta Dell'Alba – La Colonna Sonora
L'affetto della Nicchiarelli per la scena musicale torinese (e soprattutto per Casasonica) è ormai evidente, tanto in Cosmonauta come per questo film. Oltre all'omonimo pezzo dei Subsonica, e a un paio di revival scontati degli anni 80 (Nena e Buggles), l'intero comparto musicale è affidato ai Gatto Ciliegia Contro Il Grande Freddo. La band, insieme ai Sikitikis, aveva già partecipato a Cosmonauta, ma stavolta torna con ruolo da protagonista, con pezzi che spaziano dalle atmosfere dei Kraftwerk a quelle di Royksopp e dei Noir Desire. Per arrivare ovviamente alle loro classiche influenze post rock
in stile God Is An Astrounaut miste ai ritmi tipici di Casasonica.
La Scoperta Dell'Alba: La Colonna Sonora Originale è composta da 13 tracce:
1. Sabbia d'oro
2. Ho chiuso i miei occhi
3. Babele
4. L'irréparable
5. L'abbandono
6. Dissolvenza incrociata
7. Labbandono (una seconda telefonata)
8. La mia voce lontanissima
9. L'imbrunire
10. Cronaca rossa
11. Nena – 99 Luftballons
12. The Buggles – Video Killed The Radio Star
13. Subsonica – La scoperta dell'alba
Pierluigi Ferrantini (Pier dei Velvet, per intenderci) è la guest voice del disco nelle tracce 2 e 9, qui in una veste alternative del tutto sconosciuta ai più.