Non sarà presente nella lista dei brani candidati all'Oscar 2014 la bellissima Young and Beautiful di Lana Del Rey, parte della colonna sonora del film Il Grande Gatsby. Malgrado questa mancata nomination una bella notizia arriva per tutti i fan della cantante, infatti, a distanza di circa due anni è finalmente pronto il nuovo album del quale la stessa Lana parla con un tweet: 
Il disco è finito ed è bellissimo. Non vi preoccupate, amerete Ultra – è così sbagliato e stravagante. E' decisamente meraviglioso -più cupo del primo- talmente cupo che è quasi sbagliato e inascoltabile. Ma io lo amo.
A quanto pare dunque questo album sarà ancora più particolare del precedente, di sicuro sarà una sorpresa. Come lei stessa ha dichiarato ha incontrato non poche difficoltà nella scrittura di questo album, anche perché dovrà riuscire quantomeno ad eguagliare il successo del pluripremiato Born To Die.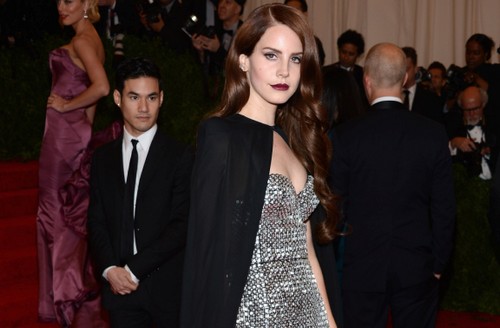 Come si esprimerà questo lato cupo, oscuro di Ultraviolence? Di sicuro già nel titolo, che sia un omaggio a Kubrick?
Al momento non è trapelata nessuna notizia sulla data di uscita dell'album, ma sappiamo che il brano Once Upon A Dream, è parte della colonna sonora del film Maleficient, rivisitazione del classico La Bella Addormentata nel Bosco, in cui Angelina Jolie interpreta Malefica. Il pezzo è già disponibile online su Google Play.