Sembra che ormai sia solo una questione di tempo. Le indiscrezioni circa la possibile uscita di un nuovo album di inediti dei Queen stanno prendendo sempre maggiore consistenza, anzi, Brian May lo ha proprio promesso in una recente intervista rilasciata all'emittente statunitense iHeart Radio.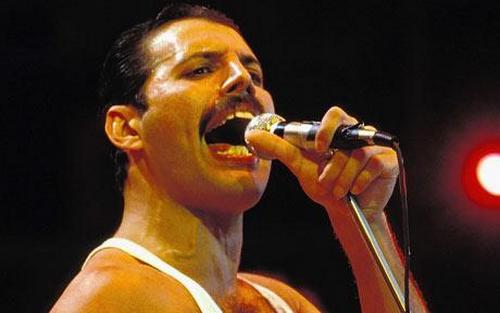 Già qualche tempo vi avevamo parlato dell'esistenza di alcune tracce, ancora inedite, registrate da Freddie Mercury e Michael Jackson, che sarebbero dovute diventare un album. L'esistenza di queste registrazioni era stata annunciata sempre da Brian May, che ha ottenuto i diritti per l'utilizzo di queste registrazioni dalla famiglia Jackson.

I brani che all'epoca, agli inizi di luglio,  erano a disposizione del chitarrista dei Queen erano solo tre, le tre canzoni che i due grandi artisti avevano registrato nel corso degli anni '80 negli studi di registrazione di Michael Jackson: State of Shock, Victory e There Must Be More To Life Than This, quindi sembrava abbastanza improbabile che si potesse fare un intero album a partire da qui.
Ma Brian May ha annunciato di aver trovato altro materiale da utilizzare:
Pensavamo di aver esaurito tutto il materiale disponibile sul quale si poteva lavorare, ma poi sono venute alla luce da varie fonti altre cose delle quali ci eravamo completamente dimenticati, incluso del materiale di Freddie e Michael. Non più di un paio di settimane fa abbiamo pensato: 'Forse non dovremmo lavorare solo a questi pezzi, forse dovremmo pensare a un intero album. Così dovrebbe essere.
Ora non resta che attendere nuove informazioni, ma già si sente dire che il nuovo album dei Queen, che forse n0n vedrà la presenza di John Deacon, potrebbe contenere, oltre agli annunciati duetti di Freddie Mercury e Michael Jackson, anche dei brani registrati in duetto con David Bowie, Rod Stewart e Andy Gibb dei Bee Gees.