Ormai è da un po' che sappiamo che Zayn Malik è un cantante solista a tutti gli effetti e che sta lavorando al suo primo album (che ha promesso essere incredibile). Cosa sappiamo di più al riguardo?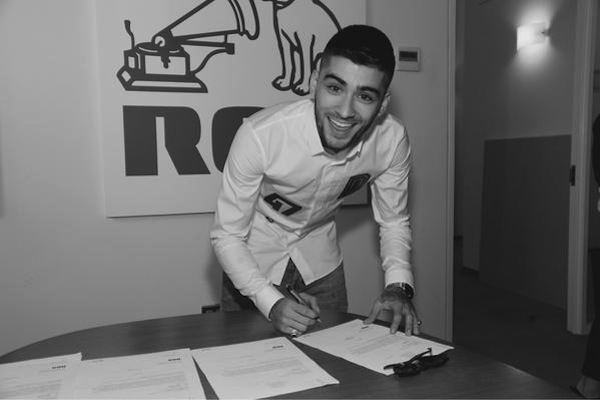 Innanzitutto che potrebbe uscire proprio questo inverno. Zayn ha dimostrato di essersi subito messo al lavoro su questo nuovo disco, praticamente non molto tempo dopo aver abbandonato i One Direction. È plausibile dunque, che abbia già un discreto numero di brani pronti per essere inseriti nell'album e che questo possa quindi essere pronto proprio a partire da questo inverno. Anche i tempi dell'epoca One Direction erano brevissimi.
Got something exciting coming soon :)!??

— zayn (@zaynmalik) 5 Agosto 2015
Potrebbero esserci delle collaborazioni con rapper e artisti molto forti. Soltanto nell'ultima settimana Zayn ha iniziato a seguire su Twitter The Weeknd, Chance the Rapper, Dr. Dre, 50 Cent, Snoop Dogg, Juicy J, Kendrick Lamar, Big Sean, e J. Cole. Certo, è improbabile che abbia collaborato con tutte le persone che ha scelto di seguire, ma per il calcolo delle probabilità noi ci aspettiamo grandi cose. In più ha appena firmato con la manager Sarah Stennett, che segue anche Iggy Azalea, Ellie Goulding, e Rita Ora, lanciatissime negli ultimi anni anche grazie a grandi duetti. Staremo a vedere.  
Gonna get this done for you !! I promise this album will be amazing .. — zayn (@zaynmalik) 5 Agosto 2015
Continua a questo link.