E' ancora in cima alle classifiche di vendita con il suo singolo spaccaclassifiche Blurred Lines in diversi paesi, ma Robi Thicke ha deciso di cavalcare l'onda del successo pubblicando subito un nuovo singolo.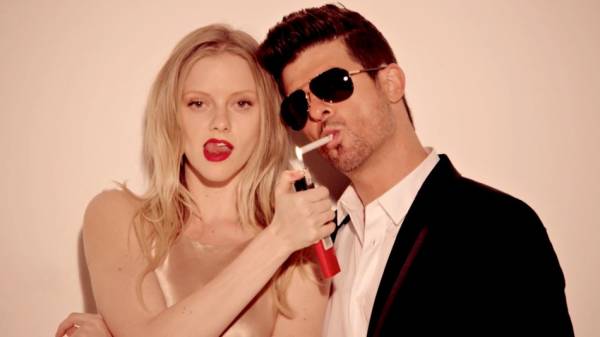 Si chiama Ain't no hat 4 that e nasce da una collaborazione famigliare: Robin Thicke lo ha composto insieme al padre Alan e, nella parte iniziale della canzone, compare anche Julian, il figlio di Thicke.
Ain't no hat 4 that è il secondo singolo estratto da Thicke per la promozione di Blurred Lines, l'album con il quale l'artista americano ha deciso di festeggiare i suoi primi dieci anni di carriera. Il primo è stato il singolo che dà il nome all'album ed ha riscosso un successo senza precedenti, tanto da portare Robin Thicke alla ribalta della musica internazionale.
Robin Thicke – Ain't no hat 4 that 
Prima di adesso, infatti, la notorietà di Robin Thicke era limitata agli States e agli addetti del settore. Ci sono voluti dieci anni per arrivare a farsi conoscere ed è normale, quindi, che Thicke abbia il desiderio di godersi appieno questo momento.