Se l'è aggiudicato Miley Cyrus il premio più ambito degli MTV Video Music Awards 2014, e forse non poteva essere altrimenti, visto che il suo video di "Wrecking Ball" impazzava ovunque e la si vede tutt'ora volteggiare nuda sulla palla demolitrice nelle TV di mezzo mondo.
Ma sorpresa delle sorprese, non è la novella bad girl, ex Hannah Montana, a salire sul palco per ritirare il prestigioso premio Video of the Year, bensì Jessie, un ragazzo senzatetto che con la sua presenza ha voluto sollevare il velo dell'indifferenza intorno al dramma degli homeless a Los Angeles. 
Bella mossa questa per Miley Cyrus che stavolta sceglie di stupire senza effetti speciali.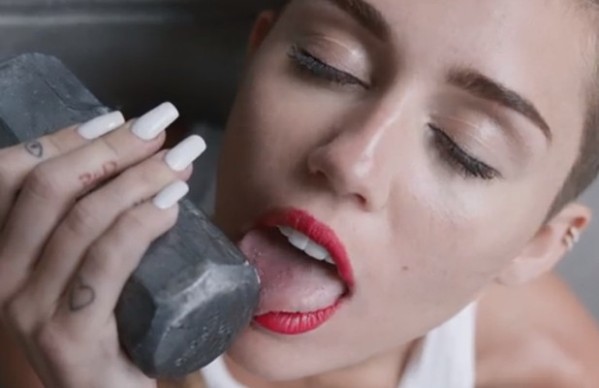 Ma vediamo quali sono stati tutti i vincitori nelle varie categorie degli MTV Video Music Awards 2014:
Video of the Year – Miley Cyrus, "Wrecking Ball"
Best Hip-Hop Video – Drake feat. Majid Jordan, "Hold On (We're Going Home)"
Best Male Video – Ed Sheeran feat. Pharrell Williams, "Sing"
Best Female Video – Katy Perry feat. Juicy J, "Dark Horse"
Best Pop Video – Ariana Grande feat. Iggy Azalea, "Problem"
Best Rock Video – Lorde, "Royals"
Artist to Watch, Presented by Taco Bell – Fifth Harmony, "Miss Movin' On"
Best Collaboration – Beyoncé feat. Jay Z, "Drunk In Love"
MTV Clubland Award – Zedd feat. Hayley Williams, "Stay the Night"
Best Video With A Social Message – Beyoncé, "Pretty Hurts"
Best Cinematography – Beyoncé, "Pretty Hurts"
Best Choreography – Sia, "Chandelier"
Best Editing – Eminem, "Rap God"
Best Direction – DJ Snake & Lil Jon, "Turn Down For What"
Best Art Direction – Arcade Fire, "Reflektor"
Best Visual Effects – OK Go, "The Writing's On The Wall"
Best Lyric Video – 5SOS, "Don't Stop"